ROGERSVILLE — The search for 5-year-old Summer Wells expanded Friday to include 41 agencies covering 1,000 acres surrounding her rural Hawkins County home.
As of the conclusion of Friday's search, however, there was still no sign of Summer, who was last seen at her home on Ben Hill Road in the Beech Creek community Tuesday evening.
Church Hill Rescue Squad Capt. Tim Coup, who is incident commander of the ground search, said Friday's search team was comprised of more than 100 trained professionals, aided by helicopter and fixed wing aircraft, multiple canines and a specialized, advanced mapping system.
As of the end of searching Thursday, they had covered 688 acres of extreme terrain and expected to surpass 1,000 acres "covered thoroughly" by the end of Friday's search.
At the beginning of the week, there were 19 agencies involved in the search for Summer, but as of Friday that number had increased to 41.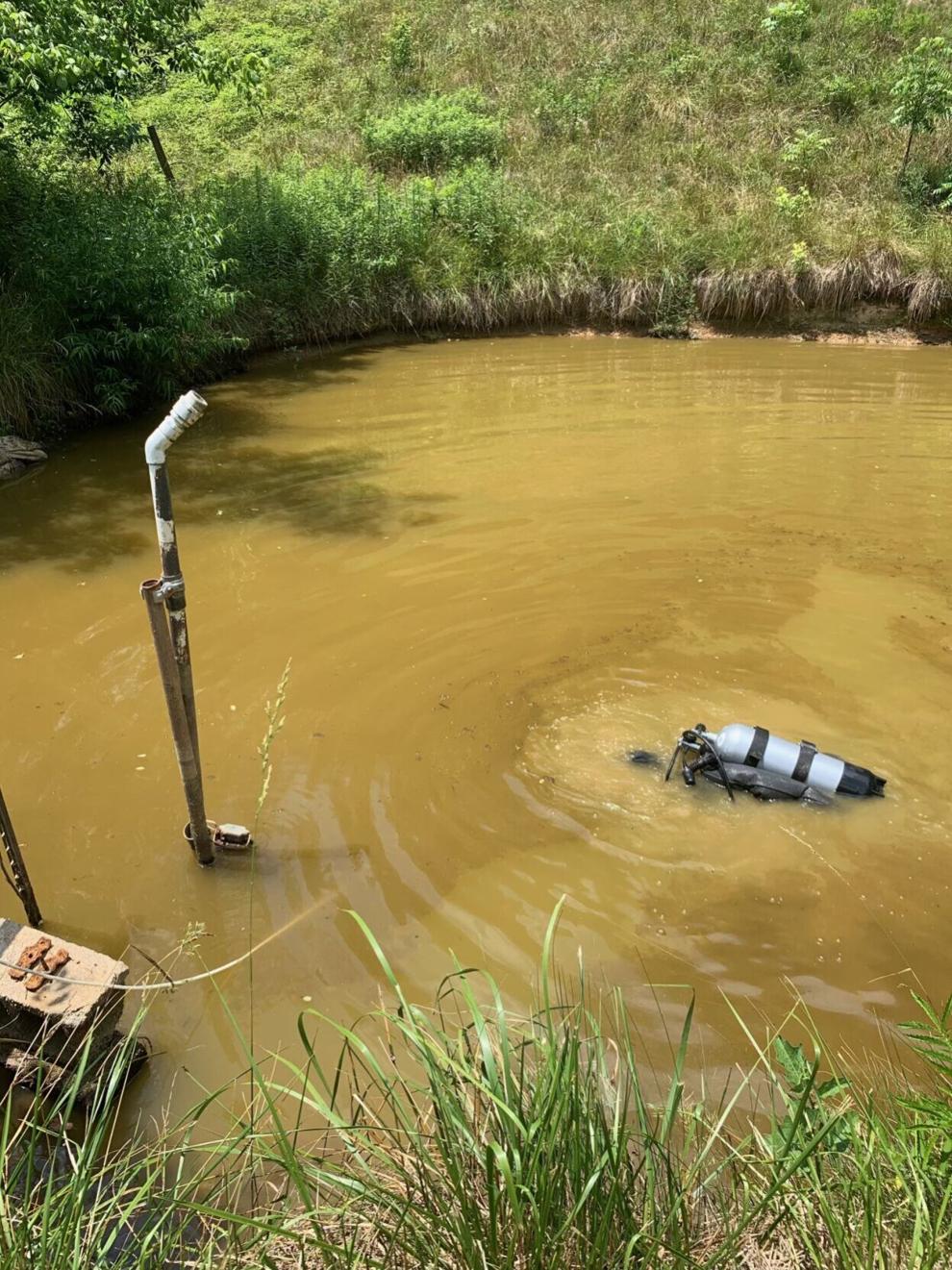 Among the new elements in the search Friday were dive teams checking ponds and streams; hazardous and extreme terrain search teams; subject matter experts; and USAR (Urban Search and Rescue) teams.
Searchers also deployed the Tennessee Advanced Communications Network to increase radio coverage in that area of Hawkins County, which is known for emergency radio dead spots due to the terrain.
"We are still experiencing steep and dangerous terrain, which causes our teams to become exhausted very quick," Coup said.
There are two operations: search and investigation
TBI spokesperson Leslie Earhart said that as of Friday afternoon law enforcement had received approximately 85 tips, and agents and officers continue to follow up on each lead that comes in.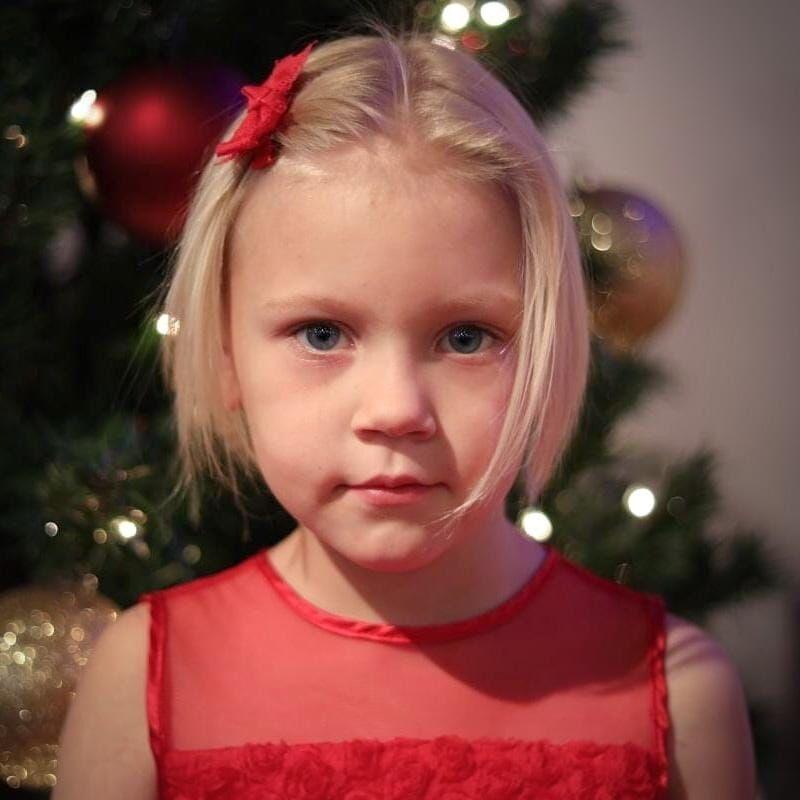 "You've heard a lot about the search because that's something we can elaborate on," Earhart said. "What you haven't heard a lot about is what's happening outside the search. Rest assured that agents and Hawkins County detectives are investigating this fully. All avenues are being explored."
Earhart said that if and when there are any developments such as a suspect or vehicle description, the public and the media will be notified immediately.
She added, "We're pursuing any and all leads and continuing searches by air and by ground. Like you, we're hoping today brings some much needed good news."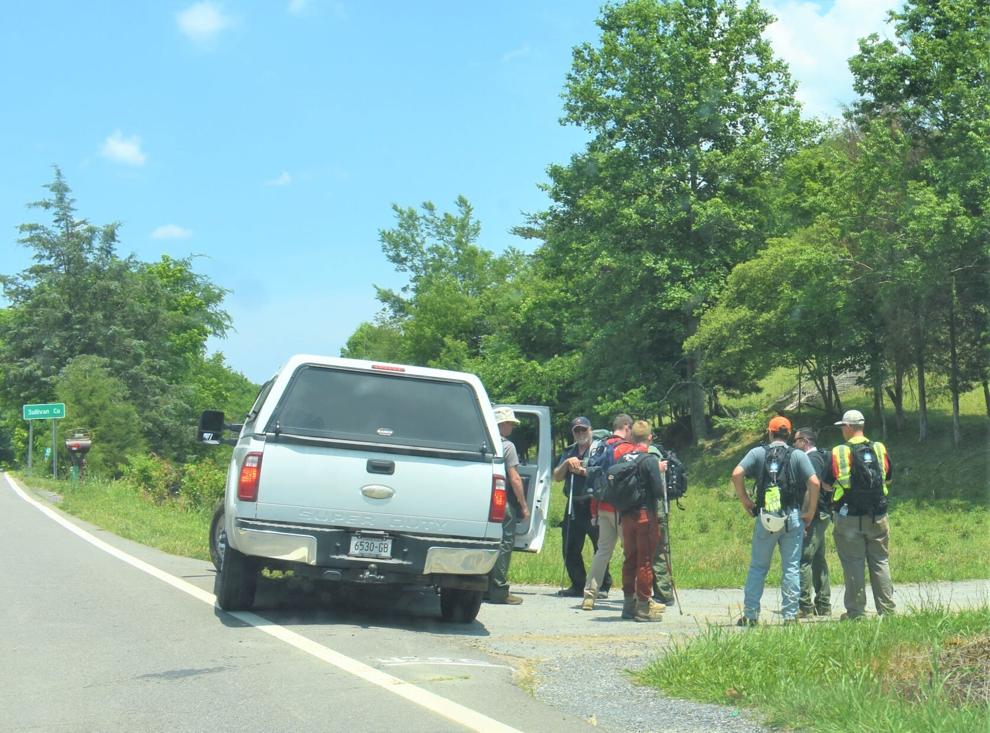 "Investigation ... is extremely intense"
Sheriff Ronnie Lawson said investigators have conducted multiple searches, but have yet to require a search warrant. He said citizens at every home and location officers wanted to search have cooperated.
"We have two investigations going, and I can assure you that the investigation on the part of law enforcement is extremely intense, just like the boots on the ground and all the searching going on," Lawson said.
He added, "Like I said yesterday, everything is on the table. We're trying to find exactly what happened to this young lady, and we're not going to stop until we find her."
Lawson noted that there's no need as of yet for citizen volunteers.
"We have trained professionals in the woods. We know exactly where they are, how they're doing," Lawson said. "They check on them routinely. We know how many is out there, who is out there, and we know when they come back. If the general public helps, we may not know they're out there, and we could lose somebody else."
Report tips to the TBI at 1-800-TBI-FIND
Police say Summer walked away from her home Tuesday evening at approximately 6:30.
Summer stands 3 feet tall, and she is 40 pounds with blond hair and blue eyes.
She was last seen wearing gray pants and a pink shirt and might have been barefoot.
Anyone who has seen Summer or has information on her whereabouts is asked to call the Hawkins County Sheriff's Office at (423) 272-7121 or the TBI at 1-800-TBI-FIND (824-3466).
Poor radio, cell service an old problem in Beech Creek
Prior to the arrival of the TACN system Friday, poor radio and cell phone service in that community has been a source of aggravation for rescuers since the search for Summer began.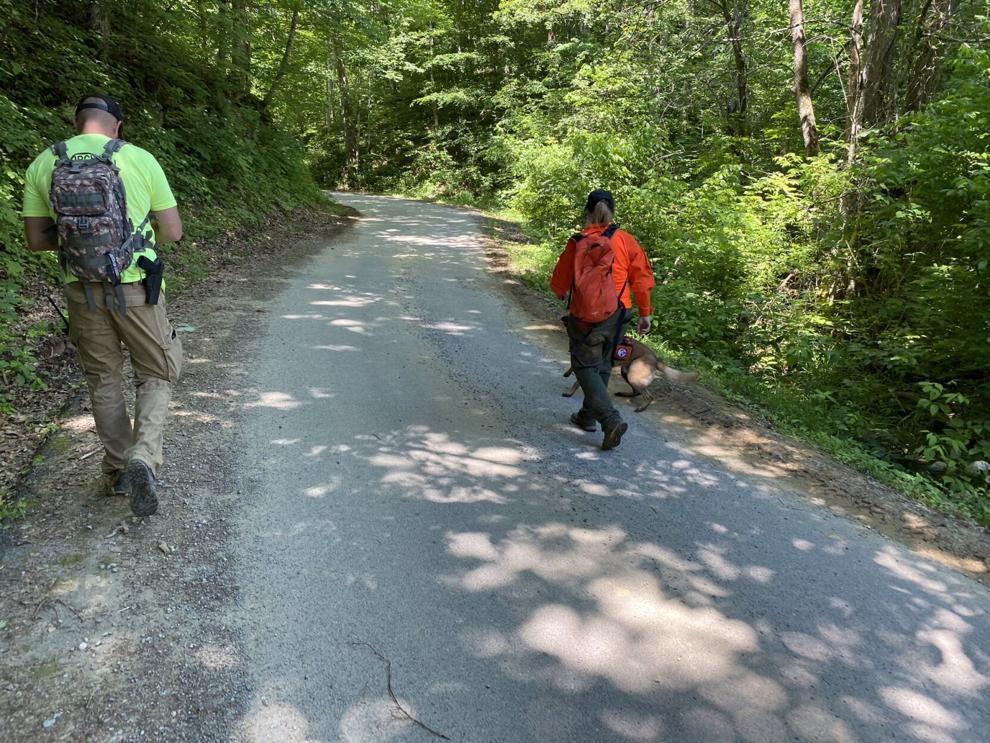 Hawkins County has three analog emergency radio antenna/repeater locations: Short Mountain to the west, Town Knob in the center near Rogersville and Bays Mountain to the east.
Rural mountainous areas like Beech Creek and Clinch Mountain have always had poor radio coverage.
Between November 2019 and January 2020, however, there were three system failures when all three transmitters keyed and clicked continuously, and no radio on the system worked.
Since then the Hawkins County Commission has been using its backup system, which dates to the early 2000s when the county received the equipment through a Homeland Security grant.
Officials say the older system is worse than the one they had before, and almost useless in the Beech Creek area, where the search for Summer continues.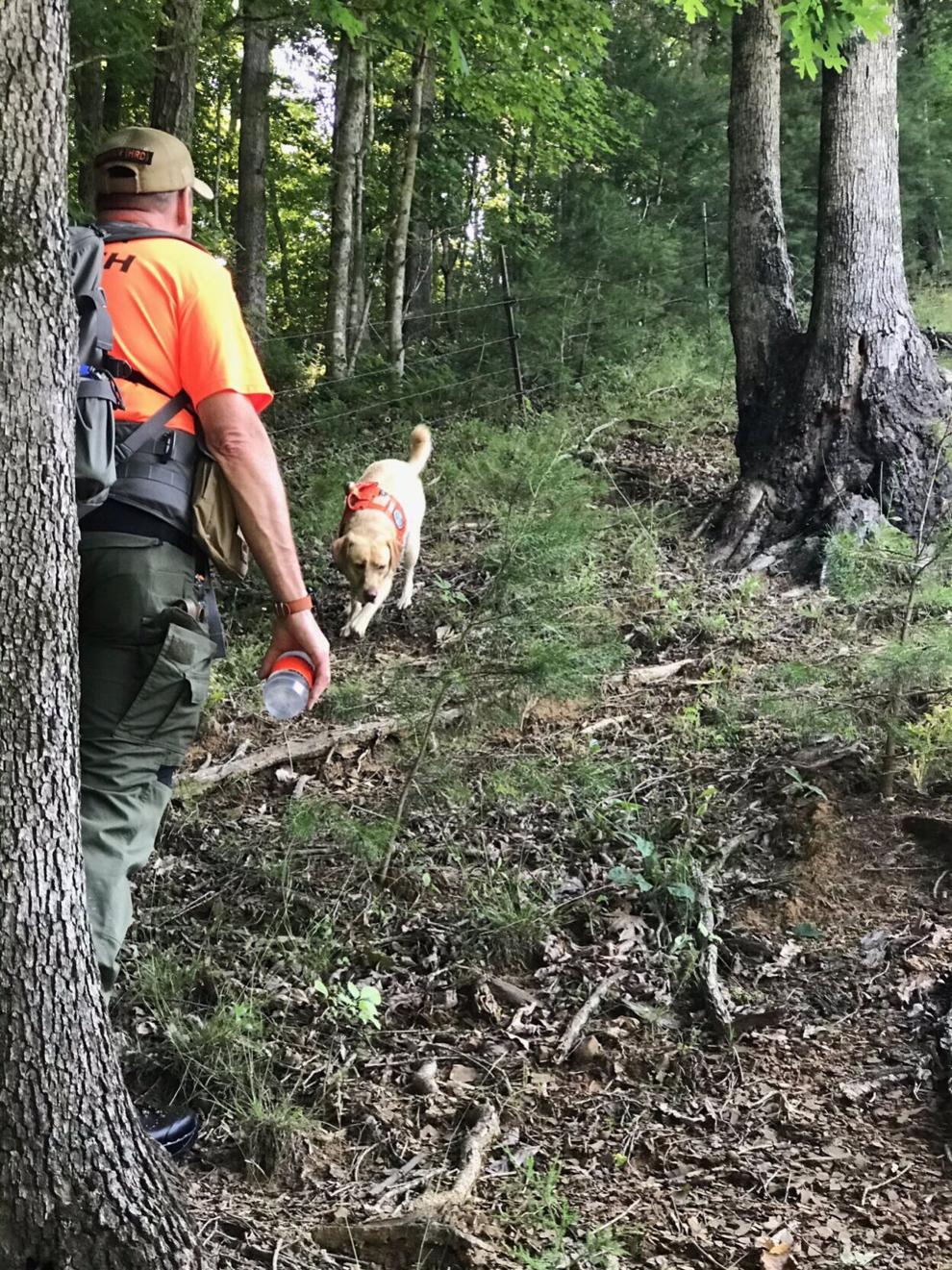 Last year the county received a $250,000 grant and has allocated a total of $425,000 to replace the failing system, but progress was slowed by the pandemic and near shutdown of equipment manufacturers.
There are radio dead spots throughout Hawkins County, but Mayor Jim Lee noted that Beech Creek is one of the worst areas for radio coverage due to the rugged terrain.
Lee said a purchase order was sent to Metro Communications in Knoxville last week and new repeater equipment installation should begin within the next few weeks.
Lee has asked the county commission to use COVID relief funds issued by Gov. Bill Lee to install new mobile radios in public safety vehicles and to equip rescuers and police with handheld radios.
Lee was at the Beech Creek command post Thursday, where an AT&T antenna is located and service was good for that carrier.
"The problem is that most of the public safety personal has Verizon phones and they do not work off of this tower," Lee said. "My EMA employees have both AT&T and Verizon phones in order to have more coverage in our county. The AT&T tower is only about four miles from the search area."
Plenty of supplies for day four, but stay tuned
Throughout the week, the Hawkins County Rescue Squad has put a call out to the community to contribute supplies to rescuers at the command center, which is located at Mount Carmel Missionary Baptist Church, 3711 Beech Creek Road, about 15 miles southeast of Rogersville.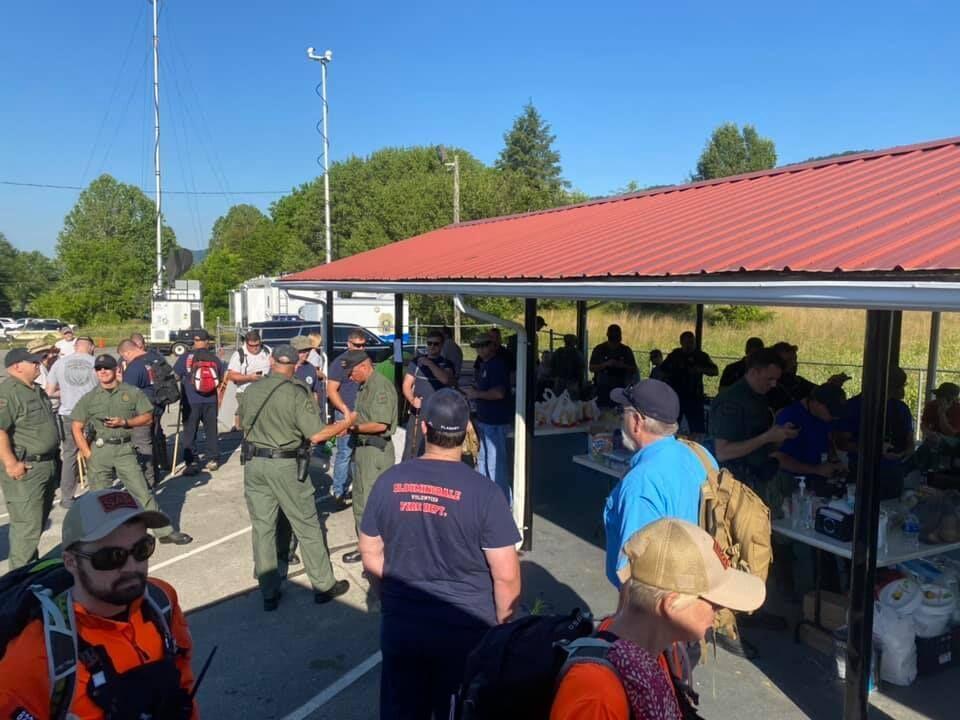 HCRS Lt. Corey Young told the Times News Friday that due to the overwhelming quantity of donations, the organization is asking everyone to pause on the donation of supplies for Friday.
The Logistics Section of the Rescue Squad is currently in the process of planning for the next few days and putting together a list of supplies that will be needed should the search extend into the weekend. An update will be posted on the HCRS Facebook page.
"On behalf of all the agencies and search crews, we gratefully appreciate everything that has been done for us," Young said. The support we have received from the region and across the state has been unbelievable. Please continue to keep Summer in your prayers that she will be located safely. We ask you also remember the search crews searching for Summer."