BLUFF CITY — Volunteer senior Cameron Johnson had a career night Friday and his quarterback wasn't too shabby, either.
Johnson rushed for a career-high 260 yards and four touchdowns on 17 carries to lead the Falcons (1-2) to their first win of the season with a convincing 55-13 non-conference football victory over Sullivan East.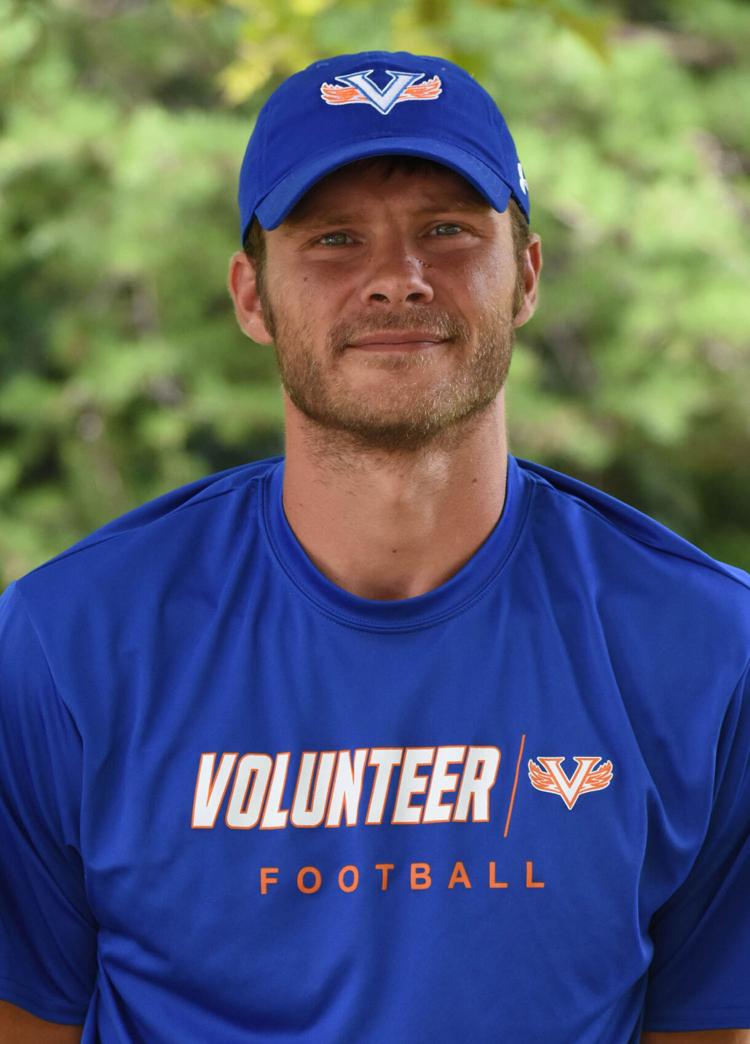 Volunteer junior quarterback Garrison Barrett completed 10 of 12 passes for 168 yards and a touchdown.
EXPLOSIVE START
The Falcons wasted no time putting their offense to work.
Running behind a front line that included Braden Allen, Aaron Cobb, Cole Pennington, Dylan Wilmoth and Nathaniel Dixon, Volunteer took only three plays on its first drive to put points on the board.
Johnson capped the quick drive with a 46-yard touchdown run.
The game-opening drive built momentum and confidence for the rest of the game for Johnson and his teammates.
"I give all the credit to the O-line. They did an amazing job tonight and I'm just proud we got a win tonight," Johnson said. "We were cheering each other on and we got it together tonight."
Johnson added touchdown runs of 24 and 42 yards for Volunteer in the first quarter while Barrett connected with Caleb Scott for a 5-yard touchdown pass for another first quarter score.
Volunteer racked up three more scores in the second quarter on scoring runs of 8 and 24 yards from Riley Littleton and a 30-yard touchdown run from Johnson.
Having such a strong running game was a nice luxury to have for Barrett.
"When you have (Johnson) going for however many yards he wanted tonight, it's so easy for us just to pound the football. So, it really made my life easy," Barrett said.
The win was the first for Volunteer new head coach Jesse McMillan.
"It just sort of snowballed for us. It's a great way to get your first win," McMillan said.
Both of Sullivan East's scores came on a touchdown passes in the first quarter from quarterback Ethan Bradford.
The senior connected with Hunter Brown on a 15-yard scoring strike and with Luke Hare for a 29-yard touchdown.
Bradford finished the night completing 14 of 26 passes for 192 yards with two touchdowns and an interception.
Volunteer's defense kept the Patriots in check for the final three quarters.
"Hats off to Volunteer. That's a heck of a ball club and they just came out here and stuck it to us," said East coach J.C. Simmons. "We've got to get better."