Two possessions into East Tennessee State's football opener on Saturday, it appeared as though the Bucs were in for a long day.
Samford drove through the ETSU defense like it wasn't even there at times, jumping out to a 14-0 lead. A blowout seemed possible.
As Samford quarterback Chris Oladokun tore through the Bucs' defense, he was doing it with his arm and legs. When he wasn't completing passes, he was looking elusive with some called runs and a few more scrambles.
The Bucs simply couldn't get to him.
Suddenly, they did. And then they never stopped.
By the time the game ended, ETSU had registered 10 sack1s in a 24-17 victory.
The defense, which gave up 164 yards on Samford's first two drives, held the Bulldogs to 156 — and three points — the rest of the game.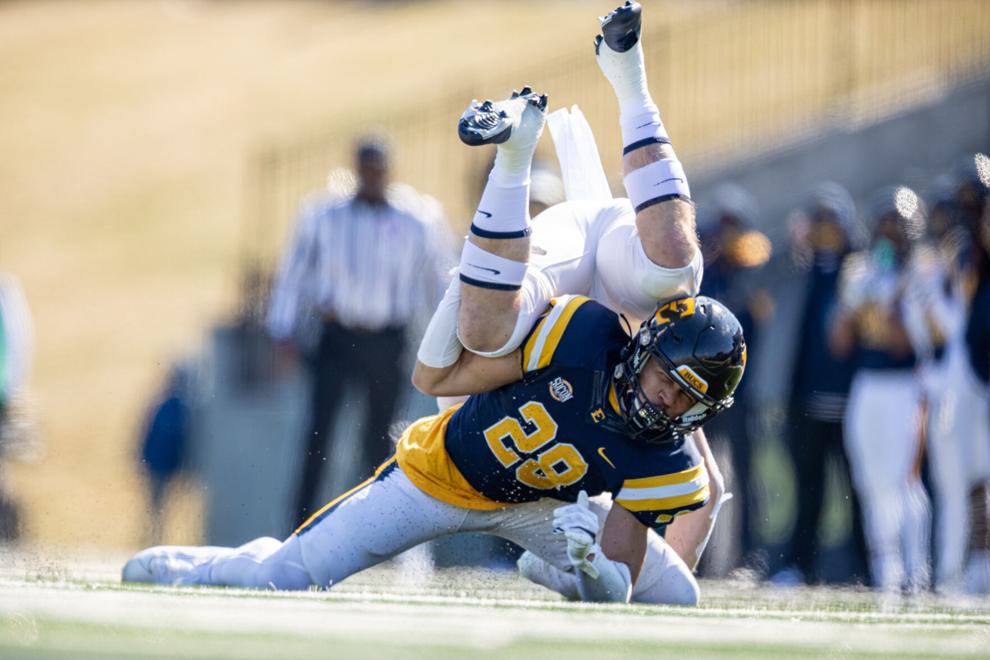 "We made a few adjustments, but it wasn't anything drastic," ETSU coach Randy Sanders said. "It was just a matter of 'If you have somebody man-to-man, you cover him man-to-man instead of going to try to sack the quarterback.'
"The defense responded. I can't say enough about Coach (Billy) Taylor and Coach (Mike) Brown and that group shutting them down. If they hadn't shut them down, it wouldn't have matter what happened offensively."
The defense, which also registered two interceptions, kept the Bulldogs in check long enough for Tyler Riddell to win the game with a 59-yard touchdown pass to West Greene High School product Juliun Lane-Price.
Riddell was benched briefly in the second quarter, but returned when Brock Landis couldn't move the team on two drives. Riddell also lost a key fumble when the Bucs were in scoring position.
"I think you saw Tyler make some good plays, but missing too many guys you can't miss … and he can't fumble," Sanders said.
As expected, the offense went through the running backs. Quay Holmes, probably the most consistent player on the team, rushed for 125 yards a pair of touchdowns.
It was a good sign for Sanders to see his team win a close game, considering the Bucs were 3-9 in 2019.
"It's obvious it meant a lot to them," Sanders said. "They're having fun. That's what I want. We're going to play football. We're going to compete. We're going to try to win championships. But I want the kids to have fun right now. With everything else going on in the world, they need to have some fun."
"The kids kept playing, kept fighting, kept battling and it was good to see."
In a quirk in the schedule, the Bucs now have an open week before playing at Wofford on March 6.
"We've got plenty of work to do," Sanders said. "This gives us a chance to make some improvement. I know Johnny Majors always said a football team makes the most improvement from the first game to the second one. We've got room for improvement, but it's nice to make improvements after a win."