Horticulture Educator and Ohio State University Entomology and Extension Specialist Joe Boggs will present "Connect the Dots: Plant Diversity, Pollinators, and Pest Management" on Wednesday, Sept. 15, at 7 p.m. via a free Zoom presentation sponsored by Southern Appalachian Plant Society (SAPS).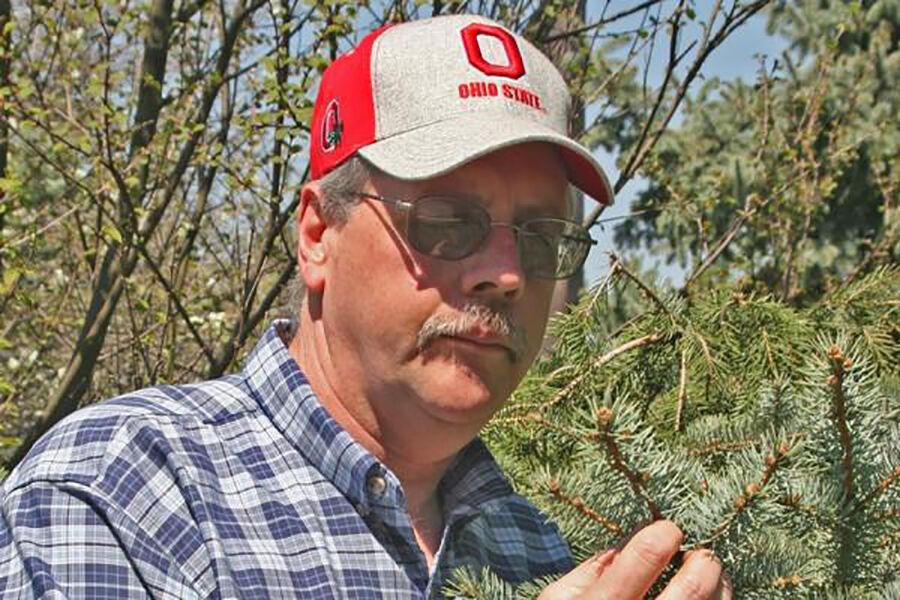 Protecting plant pollinators is commonly viewed as only an insecticide-use issue. However, how does the abundance of flowering plants translate into a decreased number of plant pests? How do pollinators themselves play a critical role in the reduced need for insecticides? This presentation reveals the multi-layered connections between pollen and nectar and a parade of unsung insect heroes that keep pests in check.
To register for the lecture, visit the SAPS page onlline at http://saps.us/. Registration deadline is noon on Wednesday, Sept. 15.
Boggs has over 29 years of Extension experience specializing in tree and shrub diagnostics and pest management and has served as a statewide specialist.
He averages more than 100 teaching presentations per year, including a recent presentation to the Perennial Plant Association, and has published articles in numerous trade journals including Landsculptor (Michigan Green Industry Association), the Buckeye Arborist (Ohio Nursery and Landscape Association) and the Canadian Groundskeeper.
He is the co-leader for the Ohio State University Buckeye Environmental Horticulture Team (BEHT) and a frequent contributor to the Buckeye Yard and Garden Line (BYGL) blog.
His weekly radio segment, "Buggy Joe Boggs Report," runs from April through October on the Saturday morning show, "In the Garden with Ron Wilson," (iHeartRadio: WKRC, Cincinnati; News Radio 610 WTVN, Columbus). The Cincinnati show is syndicated to 34 radio stations in 12 states.
Southern Appalachian Plant Society is a regional nonprofit educational organization dedicated to providing learning opportunities on plants and gardening through programs, projects and member interactions. SAPS membership is open to anyone with an interest in gardening, whether a beginner or expert. For more information, see http://saps.us.
Contributed to the Press