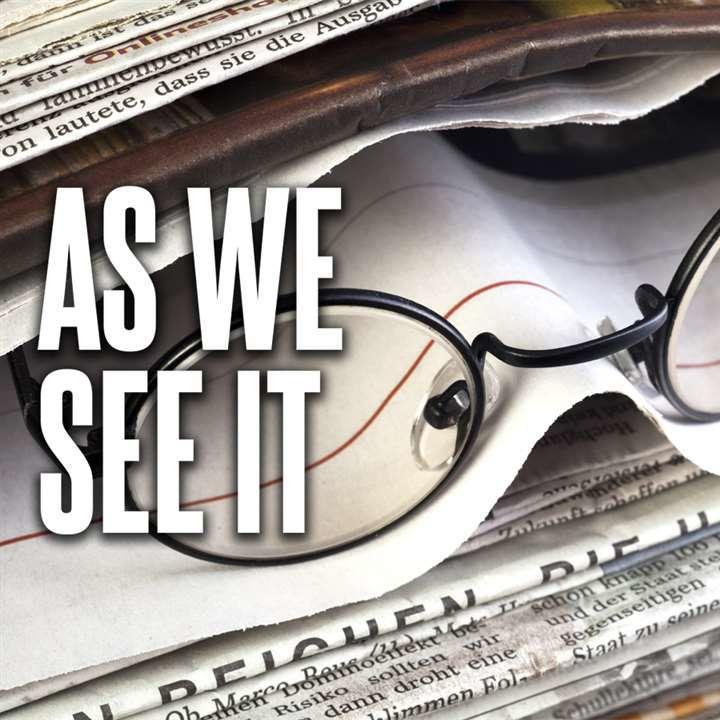 A slow-moving but vital infrastructure project is making headway in Washington County.
According to Press Senior Reporter Robert Houk this week, the Washington County Commission's Water Task Force is hoping to set priority items and partner with Jonesborough on a work crew to install water service to residents not currently served.
Working from a 2019 engineering report, task force members hope to elevate some of the 359 potential projects that will extend water and sewer lines to as many people as possible.
Clean drinking water is one of the few essential resources needed for life.
Fortunately, our area is rich in fresh springs, and the water table is high enough to be relatively easy to tap for wells. On-site water sources and septic tanks have sustained some Washington County families for generations, but we're sure some of them would like the option to connect to a municipal system.
Public water is more reliable and safer than personal wells and will enhance property values. And septic systems are perfectly functional — until they're not, and you're in deep and on your own.
One issue the county has run into is reluctance to connect to new lines. Though some residents along a stretch of highway may want or need the new supply because of failing systems, other neighbors whose wells and septic tanks are working fine at the moment don't want the extra expense of installing piping from the house to the road. This piecemeal interest isn't enough to cover the county's expense of running the main line.
Washington County has applied for a $200,000 community development block grant to help pay for an extension in the Taylor Bridge Road area, and we should know soon whether any funding has been awarded.
Other areas, near Conklin, Dry Creek, Rockhouse and Hartmantown roads, have been identified as locations that would be most impacted by municipal water lines.
Serendipitously, Congress passed a drinking water and wastewater infrastructure bill this week authorizing $35 billion over five years for improvements and extensions, a large chunk of which were targeted to low-income and rural communities.
It wasn't quite the $111 billion the president asked for in his mammoth infrastructure plan to address the nation's needed water projects, but it was a bipartisan effort for the good of the country.
Maybe some of that funding will trickle down here to Washington County.