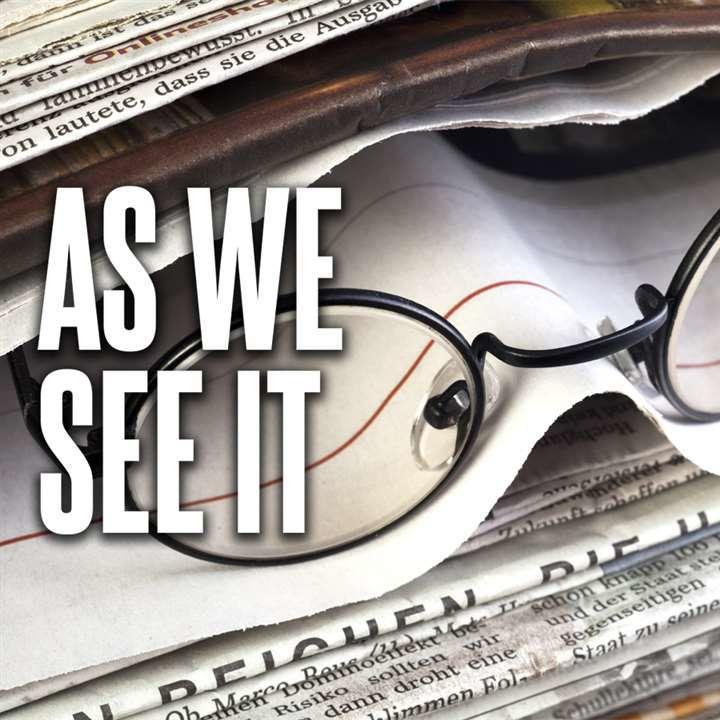 Never, we repeat, never drive over a road or bridge that is covered by flood waters.
Seems like a no-brainer, right? Nonetheless, law enforcement officials say you'd be surprised at how many drivers find themselves trapped in their cars (or worse) during heavy rains like those we've seen in the past few days.
More Americans are killed annually from flooding than from any other weather-related disaster, which is why emergency officials say motorists should never drive through flooded areas.
Weather officials say most flood deaths occur at night and when people become trapped in automobiles that stall on flooded roads. Flash floods are the deadliest because they can happen in a short period of time — generally less than six hours.
Areas of Northeast Tennessee are most susceptible to flash flooding because of mountain streams and rivers. If the National Weather Service issues a flood watch, residents living in the affected area should check flood action plans, keep informed and be ready to evacuate if a warning is issued or flooding is observed.
We also advise area residents to review their home insurance policies before the next storm hits. Most homeowners in our area don't carry flood insurance, and they often regret that lapse following a heavy rainfall.
Standard residential insurance policies cover damage from wind or rain (water that comes from above), but they don't include water that comes from below.
Scientists have been warning us for years that climate change will result in flooding that is sudden and historic, as well as droughts that are longer and more brutal than ever seen before. It's time we paid attention.