Kate Craig
Guest Opinion
Have you ever noticed that when it comes to politicians, a lot of times what's offered are Band-Aid solutions — something that sounds good, appeases some donors and stakeholders, yet doesn't actually solve the problem. In other words, this is how Johnson City has approached addressing its homeless population. This is why people hate politics.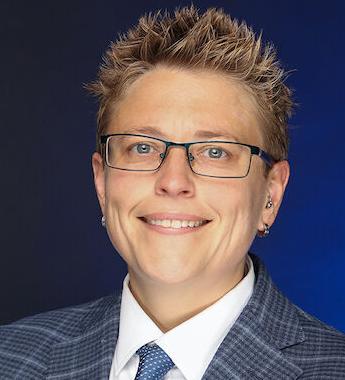 For me, politics has always been about people. Not power. Not advancing a personal power grab or the ability to influence. It's about people. All people.
After all, there are just some hurdles out there, that without the support of a community, will break us. I learned this after my motorcycle accident in 2013. Despite all of my own efforts, I needed a community to keep me afloat. I had no bootstraps I could use to pull myself up. In fact, I keep my Virginia EBT card from this time above my desk to remind me why I do this work. I could easily have been homeless during this time.
More than 50% of the households in Johnson City are Asset Limited Income Constrained Employed, or working poor, households and a $400 emergency could break them. A medical emergency, job loss, car accident, etc. could cause them to lose their home.
In other words, Johnson City has a current homeless problem which they consider a blemish on and a hurdle to growth along with over half of its population at risk for becoming homeless.
In 2018, the Johnson City Commission passed an ordinance allowing the police to fine the homeless $50 per incident for sleeping in public spaces. It was contentious. And this was despite meetings with city leaders where we presented alternatives yet were slandered in public government meetings.
We were accused of wanting to keep the homeless sleeping on the streets. Yet we were the ones who had brought alternatives to the then-city mayor, city commissioners, and city leaders for alternatives to the ordinance.
Joining us in this fight were the ACLU and the National Homelessness Law Center. They each contacted the commissioners, wrote briefs, and presented evidence as to why the proposed ordinance was unconstitutional.
In 2019, the 9th Circuit Court of Appeals overturned an ordinance from Boise, Idaho, where the city fined the homeless for sleeping in public spaces and the U.S. Supreme Court upheld that decision. In other words, Johnson City has an unconstitutional ordinance in place.
Public Works Director Phil Pindzola's comments in Johnson City Press this past Sunday were cruel, a continuation of the city's approach to the homeless. There's no two ways about that. "If we get them away from the core area and they have to walk a while to get those services, then we think … the long-term impact is they'll go someplace else."
Mr. Pindzola, with what funds will they go someplace else?
No one is suggesting that keeping people sleeping on the streets is the solution. Let's just eliminate that "side of the argument" right now. Everyone wants to see Johnson City's downtown thrive. Everyone wants Johnson City's downtown business owners to do well. What we don't want is anyone left behind in the process. We want actual solutions rather than Band-Aid fixes that merely benefit a few.
Otherwise, Johnson City will become known as the town that: "Goes all out" for everyone unless you're homeless.
Here are my suggestions to make Johnson City's politics about people again:
1. Repeal City Ordinance 4659-18;
2. Work with local shelters to lift restrictions to help keep people housed;
3. Make a real plan for the at-risk population being displaced from the John Sevier Center;
4. Address the comments made by Public Works Director Phil Pindzola;
5. Invest funds in attracting businesses with livable wages to Johnson City rather than trying to attract already well-paid remote workers;
6. Develop local and regional partnerships with service providers to address mental health, addiction, employment, education, and housing for the city's at-risk population; and
7. Research what has been successful in other cities and implement those programs.
A Band-Aid won't solve our problems, but true collaboration will. Let's stop leaving people behind as Johnson City strives to move forward.
———
Johnson City resident Kate Craig is First Congressional District Chair for the Tennessee Democratic County Chairs Association and Vice President of the East Grand Division for the Tennessee Federation of Democratic Women.