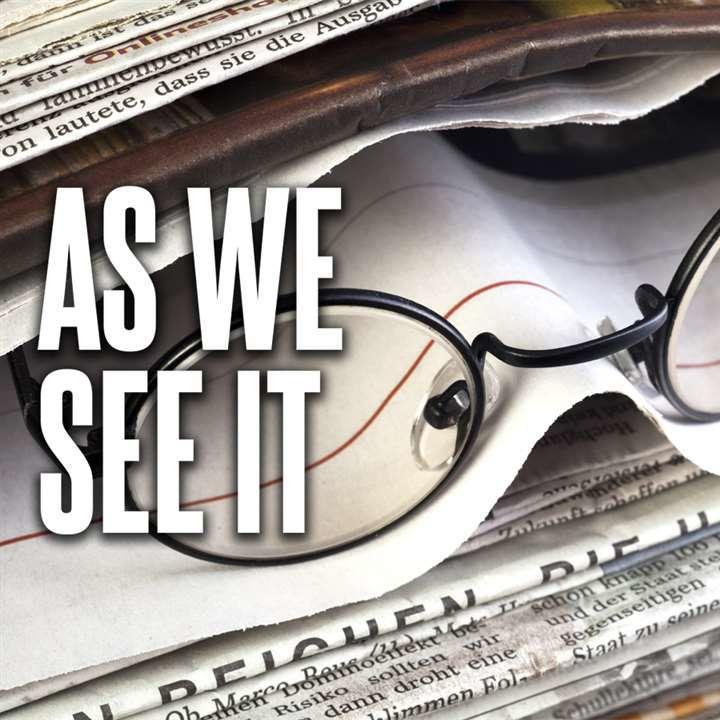 A centuries-old copy of the first property transactions of European settlers in what would become our Washington County, Tennessee, is finally back home, and we're glad to have it.
The hand-transcribed copy of Deed Book A was sent to Nashville during an 1897 Tennessee centennial celebration as an artifact from Washington County to represent the area's rich history. After the celebration, the state, considering the book to be state property, moved it to the state Library and Archives in Nashville, where it stayed until this week.
According to local historians and officials, however, the important historical record was only loaned to the state for the centennial. They launched a campaign to have it returned to the county and, with our state representatives pleading our case, the state capitulated.
On Tuesday, at a packed ceremony on the steps of the historic Washington County Courthouse, Gov. Bill Lee and Secretary of State Tre Hargett handed Deed Book A back to its rightful owners.
We thank them and those who worked diligently for its safe return.
A majority of the credit belongs to Washington County Archivist Ned Irwin, who made an irrefutable case for the county's ownership of the book that state officials could not deny.
Now that this invaluable piece of our history is back, we'd like to see it elevated to a degree of relative prominence that can be enjoyed by all residents.
It should be properly secured and cared for, but we think a public exhibit could seize upon existing momentum and help generate interest in Washington County's rich history. The county's archivist should also consider digitizing Deed Book A's contents and posting them online for anyone to browse.
The passion and diligence Irwin showed in pursuing its return demonstrate that it and other volumes of the county's vital historical documents are in good hands.
It's been a long 125 years, but now that we have our book back, let's make the most of it.