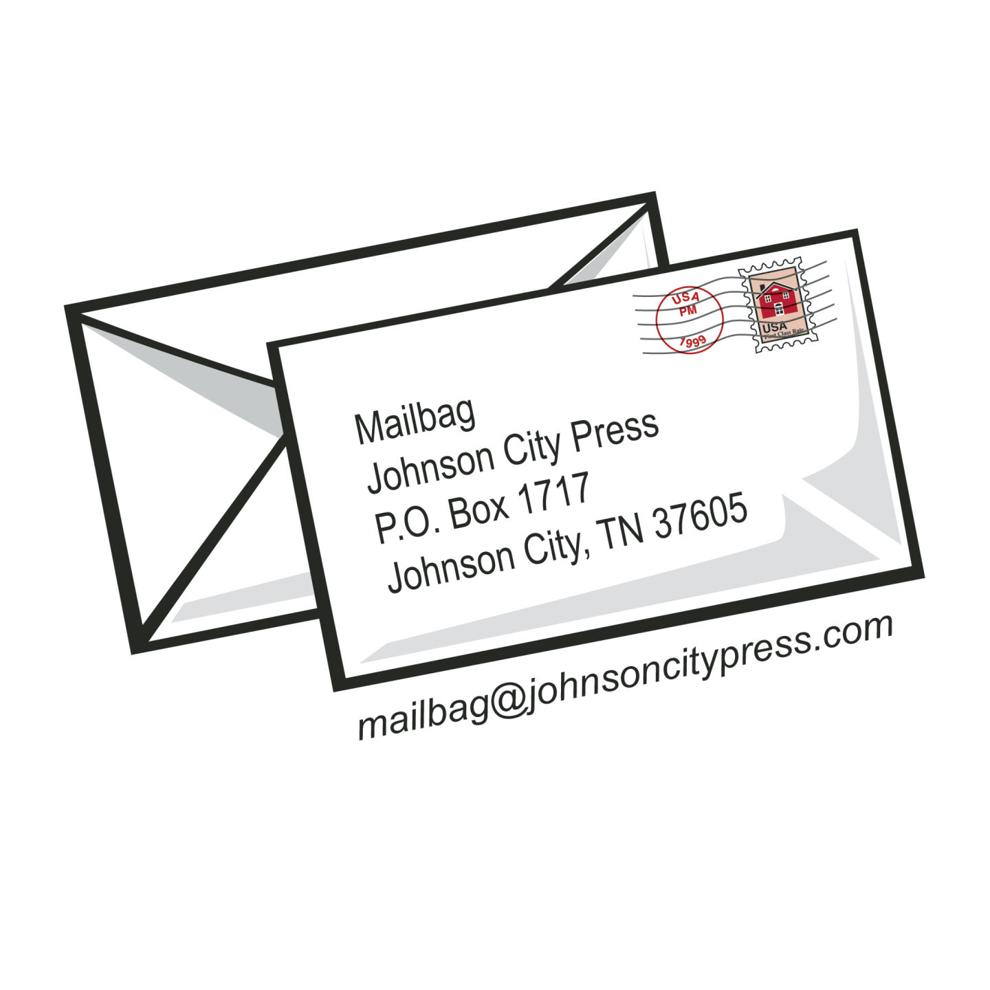 Good Samaritan on the Tweetsie
We moved here a couple of years ago mainly to get away from problems we had in our last location.
Due to the pandemic we have not really been much of anywhere or made many new friends. My son and I like to visit the Tweetsie Trail and ride our bikes.
We are both veterans, he was involved in Iraqi Freedom and myself Vietnam. We both have PTSD and so we like to stay away from crowds.
Just a couple of days ago, we went to the Tweetsie Trail to ride our bikes, he went one way and I another. We like to start at the recycling dumpsters at the ball field. He will ride to the end of the trail in Elizabethton and I ride toward the Johnson City entrance and we meet on our return from each end and ride back together.
On this particular trip my bike chain jumped to the inside of my sprocket and got jammed.
I was trying my best to get the chain loose when a nice young lady stopped and asked if she could in any way help me. She was so nice but we still couldn't get the chain loose.
Another young lady stopped and asked if we needed help. She works at a bike repair shop. Still she couldn't help.
Then two gentlemen stopped and they did manage to loosen the chain so I could ride back to my son's truck.
To my surprise, the young lady who stopped first would not leave me stranded. Even when we managed to fix the bike, we talked for quite a while.
I just wanted to give a big shout-out to my emergency "pit crew," the most awesome people who I am so indebted to. I love you guys!
STEVEN GOBBLE
Johnson City
Harshbarger represents us all
Republican 1st District Congresswoman Diana Harshbarger took the oath of office to preserve and protect the Constitution of the United States and in only three days in office she voted NO along with 147 Republicans to prevent the constitutionally mandated electoral vote to overturn the election results. While it is not known, the vote to certify the Electoral College may have played into the belief of the rioters that the election was stolen.
I quote from her statement from her floor speech. "You can tell the American people that this is a vote to impeach on the grounds of inciting violence and insurrection, but the American people see a double standard applied to those on the left who commit violence and they see a double standard applied to those on the right who commit violence. The American people see this and understand it."
With all due respect to Congresswoman Harshbarger, the voters of the 1st District are honest, hard-working people who understand our Constitution, which states that the president shall be removed from office for treason, high crimes and misdemeanors.
The voters of the 1st District need to consider the economic growth, social implications and the votes that our representative is going to cast not only represents them as individuals, but more importantly represents us in the First Congressional District. Representative Harshbarger's position by her NO vote may cast us as conspirators and not as responsible constitutionally based citizens. The question voters need to ask is should Congresswoman Harshbarger remain in office?
The people of the 1st District deserve to be represented by a congresswoman who believes in the Constitution.
EDWIN F. GERACE
Johnson City
Columnist's COVID treatment
is nonsense
Once again Dennis Prager has gone out of his way to provide us with right-wing nonsense.
His misinformation about his treatment for the COVID virus is full of made up facts. The health officials who have investigated the treatment of the disease have made it clear that Prager's therapy is not only useless but potentially dangerous, and yet he persists in spouting Trumpian lies.
As has been stated by responsible medical authorities, as yet, there is no cure for the virus, only prevention, and his statement that he has gone around hugging people is the most irresponsible action one can indulge in.
Please do not listen to this harbinger of false information and instead continue to practice good preventive actions such as vaccination, social distancing and masks.
DAVID L. FAGELSON M.D.
Johnson City