Letters: Saving agriculture, Celebrating voting rights, Learning from history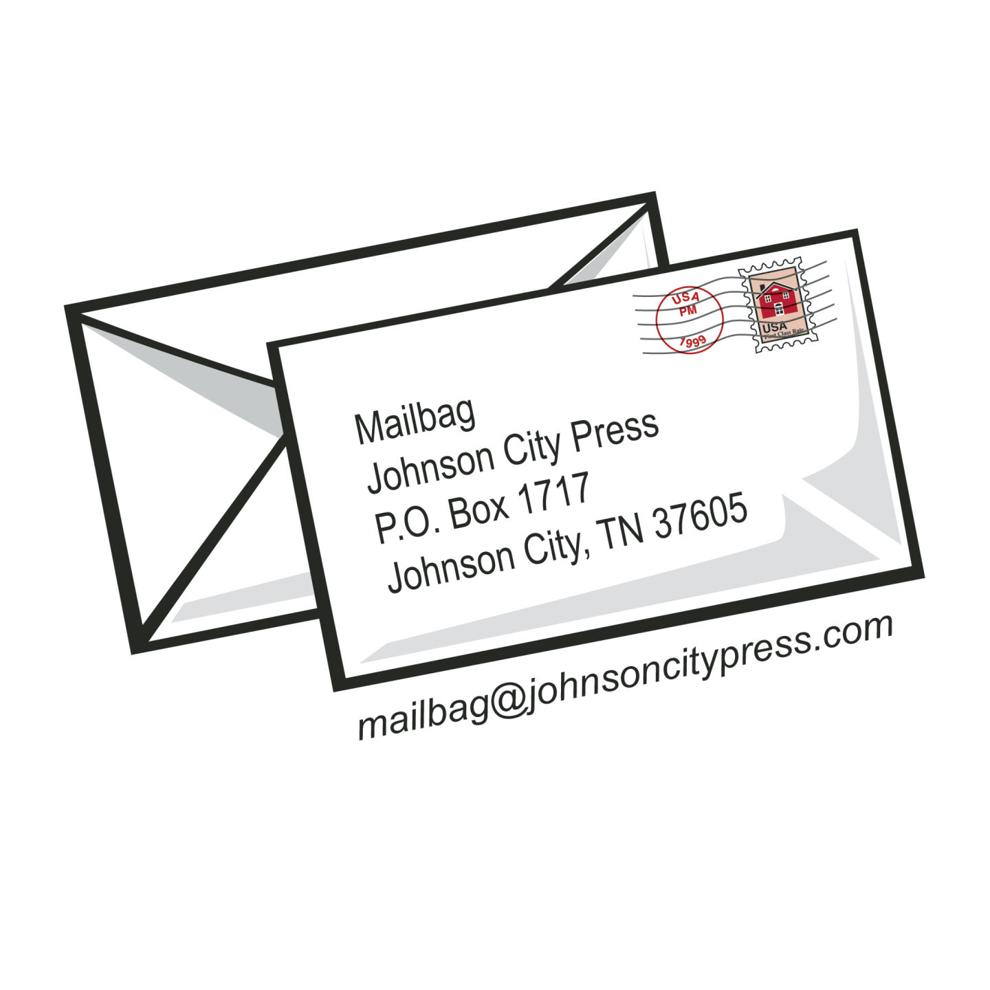 Preserve our farmland
On Sept. 7 and Sept. 27 the Washington County Regional Planning Commission and Washington County Board of Commissioners will consider a rezoning application from the Buckingham Family Living Trust to rezone 102 acres of agricultural land from A-1 General Agriculture District to R-3A High Density Residential District. An R-3A classification would allow up to 350 residential homes to be built upon these 102 acres of land.
There are many reasons one might oppose this rezoning consideration, like the increased traffic on small, unlined roads, increased light pollution, harm to the environment caused by the loss of streams and wildlife habitats that exist on this property, noise pollution that would come from the years of construction this proposed development would necessitate, and more, but my main concern is the loss of prime agriculture land.
Washington County was the first county established in Tennessee, and it was built on agriculture.
It is important to the heritage, culture, and environment of Washington County to oppose this rezoning application and for the County to work to conserve and protect agriculture land because once that land is developed we can never get it back.
In 1992, Washington County was home to 117,608 acres of farmland on 1,856 farms. By 2017, we had lost 11,487 acres of farmland and 428 farms. That's an average of 459 acres lost per year. If approved, this one rezoning would account for nearly a fourth of that yearly average.
Agriculture is present symbolically on our state and county seals; however, if this rezoning is approved, it is clear that those symbols are hollow. If Washington County, and our County Commissioners want to continue to claim they support farmers, they should prioritize the conservation of existing farmland at the very least.
KAYLA NICHOLS
Jonesborough
Celebrating suffrage
Thank you to Mayor Patty Woodby, the county commissioners and other government officials of Carter County, Tennessee, for attending the dedication of the plaque recognizing the 101st anniversary of the 19th Amendment giving women the right to vote.
Thank you, also, to Tracey Harris and the Carter Country Election Commission, for hosting this meeting. Thank you, Joe Penza, Elizabethton/Carter County Library, for the wonderful and informative posters that chronicled the history of this movement. Thank you Helen Wilson for bringing our special guest, Eve Olive, to speak at this dedication. Thank you to the Carter Country Democratic Women for organizing this event, and for all who attended.
It was wonderful, coming together to recognize the women and men who brought to pass, one of the most important constitutional amendments in American history.
Thank you for all who attended, as well as our news media who covered this event.
JANET HYDER
Elizabethton
Learning from past mistakes
Once again, the U.S. government has not learned from history.
What is happening in Afghanistan is the mirror image of the fall of Saigon after the horrific war in Vietnam. The French had given up their presence there, years before the U.S. followed with what they called 'advisers.'
Since Presidents Nixon and Johnson did not want to be 'the only President to lose a war,' this was followed by long years of death, destruction and false propaganda. The Russians invaded Afghanistan and were there for 12 years before they gave up and left. During that time, the U.S. was secretly funding the 'insurgents' who later morphed into the present day Taliban.
The people in these countries have been fighting each other for thousands of years and have learned great patience when it comes to outlasting 'the invaders.' Whether we left 10 years ago or waited another 10, the results would have been the same. As President Biden has said, 'there was never a good time for a withdrawal.'
The two World Wars posed real threats to the world and the U.S., but since then our rush to use the military by our leaders has often proven disastrous and horrific in terms of the loss of lives, money and destruction in other countries.
We are still a democracy and we must elect leaders who are not so easily led into military invasion with no plan for the aftermath.
SUSAN J. PETERS
Elizabethton