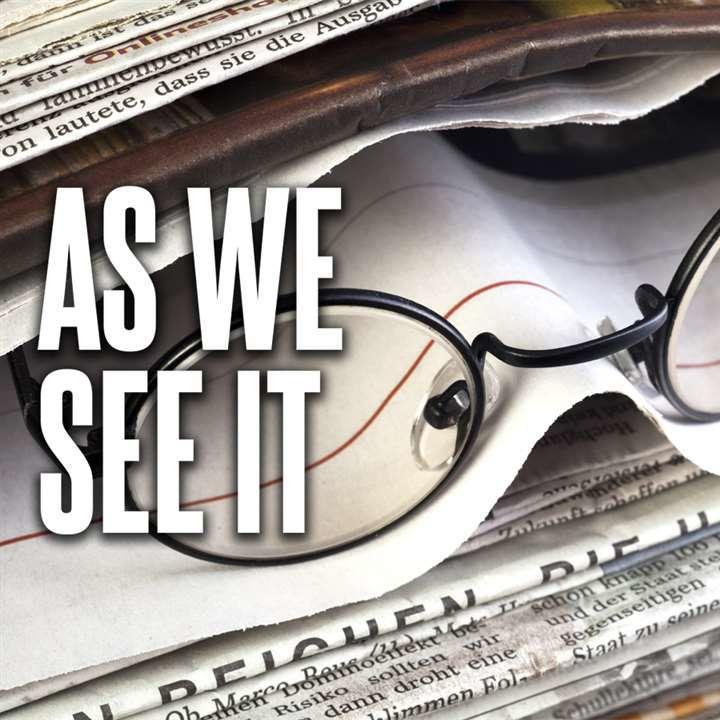 Ever wonder how a worn-out mattress or that banged-up sofa ended up beside a heavily trafficked interstate?
And how that plywood, flooring and other construction debris managed to find a home in the median of a city parkway?
It's really no mystery — someone failed to cover their load.
Most litter found on roadsides comes from trash blown from vehicles on their way to a disposal center or construction site. It's both dangerous and illegal to transport unsecured or uncovered loads of debris.
Unfortunately, strewn loads is a problem that has become epidemic across the nation. It costs taxpayers in Tennessee more than $11 million a year to clean up litter along the roads.
Plastic drink cups, beer bottles and construction debris strewn by the roadside do not present a favorable first impression of our state to visitors.
But the problem is more than just an eyesore. It can also be deadly when debris lands on a busy highway. The AAA Foundation for Traffic Safety has issued a report that says vehicle-related road debris is estimated to cause over 25,000 crashes and 80-90 deaths annually in North America.
Tennessee operates a program that has helped to deter people from tossing trash onto roadways, or leaving loads unsecured in the back of moving vehicles. The state Department of Transportation's toll-free litter hotline has been successful in catching litterbugs.
If you see someone tossing trash out of a car window or dumping their loads as they travel, take down their license number and call the TDOT hotline at 1-877-854-8837.
A first conviction for littering in Tennessee can cost you $500 and 40 hours of community service picking up roadside trash. A second conviction carries a $1,500 fine and six months of picking up litter.
The problem is catching litterbugs in the act. Law enforcement officials have neither the personnel or the resources to patrol for littering violations.
Callers to the state hotline will reach a recording that asks them to provide information about the vehicle's license plate, make and model; the day, time and location of the incident; and the type of item tossed or blown from the automobile.
TDOT will mail a letter to the registered owner of the vehicle, along with a car trash bag or portable ashtray and other anti-litter information.
The letter is being called a "gentle reprimand" reminding the recipient that littering is against the law and punishable by a fine of up to $1,500.
Remember, you can spare yourself a fine, as well as help keep Tennessee safe and debris-free by simply securing your load before taking to the highway.