Bill Freeman Guest Opinion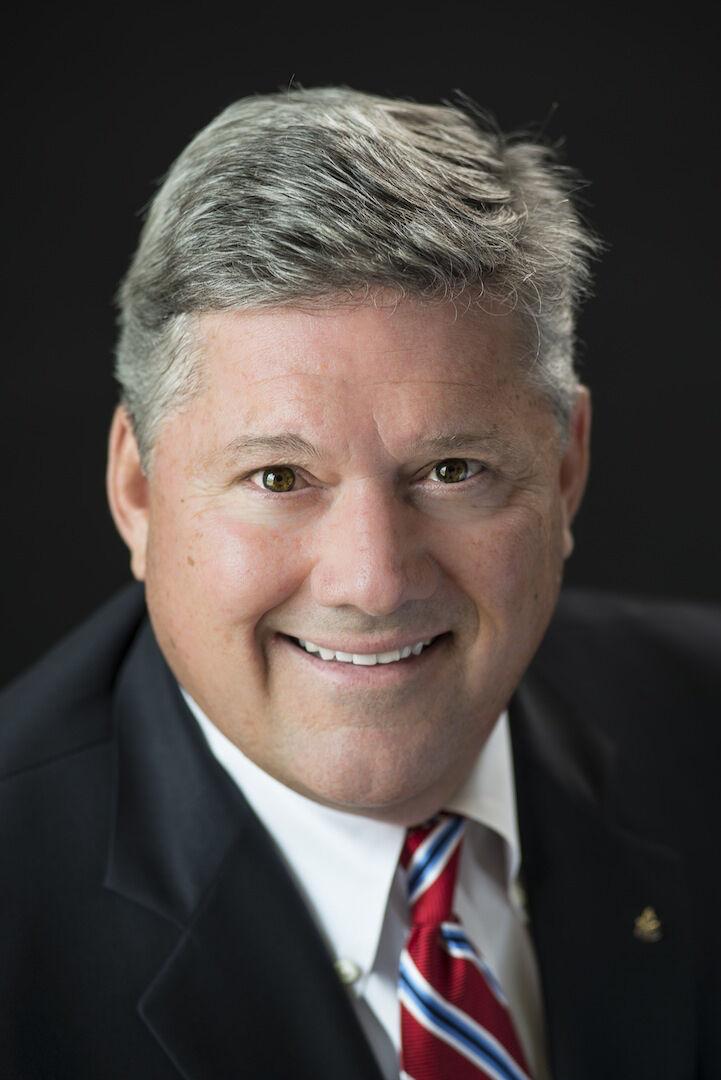 You may not see his name on any potential presidential candidate listings, but multiple sources close to Governor Lee say it is a 100% certainty that he will be making a run for the White House in 2024. Even if he doesn't make it to the Oval Office, being the vice president could work — but both require national recognition.
Perhaps this explains why Governor Lee found it necessary to go to the Texas/Mexico border recently. Because is anyone from Tennessee really thinking illegal aliens are a problem for Tennessee? Some feel the governor was pulling another political stunt. As Rev. Dr. Kevin Riggs of Franklin Community Church said, "Tennessee is not a border state, and he [Lee] is using this visit to gain political points instead of helping struggling Tennesseans. Many of these people are suffering, unable to pay their bills or buy groceries, causing a true crisis at home."
In contrast, Tennessee lawmakers like House Speaker Cameron Sexton (R-Crossville) chaired and attended the 75th Southern Legislative Conference, a conference that brought 1,500 lawmakers and legislative staffers from 15 southern states to Nashville. The conference, designed for exchanging policy ideas, allowed members of the group to discuss everything from infrastructure to how the pandemic impacted schools and our communities. Afterwards, lawmakers packed 63,000 meals to donate to the Second Harvest Food Bank of Middle Tennessee. Sexton talked about the "excitement of people who are working together regardless of what party they are in to help the community here in Nashville."
It's too bad the governor was busy at the Texas border instead of helping out in his own state. Maybe he thought it was good practice for his could-be presidency or vice-presidency. For sure, if former President Trump is the nominee, it is unlikely he'd choose Mike Pence as his VP. That could potentially open the door for Lee. It does seem after all, that they are in union in many ways.
The governor has of late, been closely mimicking the characteristics of former President. Ignoring the First Lady's visit a few weeks ago, showing minimal concern for the health or welfare of Tennesseans by minimizing the danger of COVID-19 by refusing to implement any mask mandates despite warnings from medical professionals, keeping it on the down-low when he himself got vaccinated instead of using it to inspire others to be vaccinated — and now — the firing of Tennessee's vaccination chief, Dr. Michelle Fiscus.
Dr. Michelle Fiscus was employed as Tennessee's top vaccination chief. She had received questions from medical providers asking about medical protocols if someone under-aged requested a vaccine without a parent present.
Dr. Fiscus, according to NewsChannel5, sent a memo with information outlining the Mature Minor Doctrine. This case law can be found at TN.gov and allows doctors to treat teenage patients without parental consent — but only under certain conditions.
The document clearly states "Tennessee county health departments follow Tennessee law and provide medical treatment and vaccinations to patients as young as 14 without parental consent — IF — the individual provider determines that the patient meets the definition of a "mature minor" in accordance with Tennessee law." Clearly, Fiscus was only answering the questions with the information available to her.
Tennessee has now "abandoned" all vaccine outreach to minors, not just for COVID-19. Further, on 7/13 the Tennessean reported that COVID-19 cases per day have more than doubled, jumping from 177 to 418 — with the delta variant growing rapidly. This was not the time for the governor to step back from educating the public on vaccines, not the time to fire someone for trying to educate.
Protect My Care, a group of Tennessee physicians, are calling on the Department of Justice to investigate Lee and the way he seems to have mishandled the pandemic.
Does this have any ring of familiarity?
In their letter to the DOJ, the group accuses Lee of "reckless misconduct and abuse of his office," of "undermining public health officials, which led to the "avoidable spread of COVID-19." An excerpt from the letter says, "Bill Lee is further politicizing the health crisis and endangering Tennessean lives and jobs. He "has suppressed public health guidance from the CDC and fired the state's lead physician... This extremist partisan attack on public health and safety must be investigated."
If Governor Lee is running for president in 2024, I would think he has some cleanup and fence-mending in Tennessee to do first. If a politician wants votes, his constituents have to see that he cares about them — that he cares about their health, their children's education, their financial struggles, all that. For quite a while now, Governor Lee's actions are sending messages that show little care for people… unless you're a tourist.
Bill Freeman is the chairman of Freeman Webb Inc., a real estate investment, management and brokerage company based in Nashville, which he co-founded in 1979. Freeman was former Financial Chairman of the Tennessee Democratic Party and is a Democratic fundraiser. He also ran for Nashville Mayor in 2015.