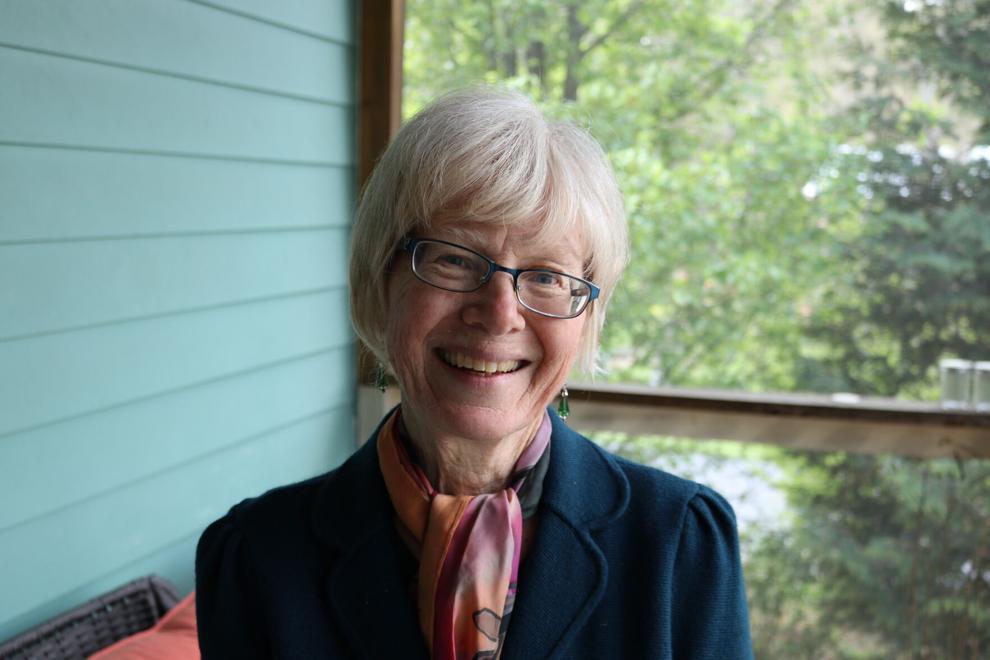 Marat Moore
Guest Opinion
Last year on Earth Day, the first wave of COVID-19 had us in its grip. Across Tennessee, businesses and schools went dark, church pews emptied, and sick patients filled hospital beds. In April 2020 we could not have foreseen the losses families would suffer in the year to come, or the traumas health care workers would endure.
But on this Earth Day, we have cause for cautious hope. Why? Because major pharmaceutical companies raced — and in one case, even cooperated — to develop safe vaccines. With the boost of the Defense Production Act, vaccine production and distribution ramped up at record speed.
This private/public collaboration and innovation is a national success story. We still have work to do to ensure vaccines get to underserved communities and to protect ourselves against variants. But we're on the right path.
Now corporations are using the same template to combat climate change. As noted in the April 14 piece ("We're determined to do our part"), more than 300 businesses and investors are calling for bold action by the president in slashing carbon emissions by 50% over 2005 levels by the end of this decade.
Businesses want to make money, not lose it. They're pragmatic. And they've done the math. Last year alone, weather chaos in the U.S. cost $95 billion in losses — including $4 billion in Tennessee. In the last five years, climate damages exceeded $600 billion nationally. To thrive, businesses rely on strategic planning. They need predictability. In COVID terms, they need a vaccine.
And what's their vaccine for climate? A carbon price.
That's why the Business Roundtable, made up of the nation's leading CEOs — including Eastman's Mark Costa — backs a market-based strategy that includes a price on carbon. The American Petroleum Institute issued a statement supporting "economy-wide carbon pricing."
The U.S. Chamber of Commerce wants a "practical, flexible" market-based approach to cut emissions and which includes building "resilient, low-carbon infrastructure," along with advanced technology and innovation.
And in its most recent financial stability report, Federal Reserve added climate change as a near-term risk to the U.S. financial system, recognizing that unless climate risk is factored into asset value, extreme weather events and other changes like sea-level rise could send asset values — and the stock market — plunging.
And it's not just business that's pushing for change. The U.S. military has recognized that climate change threatens national security, military preparedness, and personnel safety. Extreme weather has caused significant damage to military bases, and attacks on U.S. oil transport vehicles in recent conflicts have cost lives.
Now it's time for Congress be pragmatic and act. Some climate bills already have been introduced in the U.S. House and Senate. The only bill that helps ordinary Americans and effectively cuts emissions is H.R. 2307, the Energy Innovation and Carbon Dividend Act. This bill applies a market-based carbon fee and returns the money directly to all U.S. households as "carbon cash-back" dividends in equal shares. This will help middle-income and lower-income families in Tennessee, and the local businesses where they likely will spend those dollars.
To stabilize our volatile climate, we need a robust discussion and a bipartisan solution. Republicans have led the way on this issue in past years. President Nixon signed the Clean Air Act to foster economic growth and protect human health. President Reagan took bold action to reduce harmful levels of ozone. Two of his most senior advisors, Secretaries of State George Shultz and James Baker, called for a market-based carbon price years ago as the most cost-effective approach to climate.
It's time for our congressional representatives — Congresswoman Diana Harshbarger, Senator Marsha Blackburn, and Senator Bill Hagerty — to support businesses, the military, and Tennessee families. I hope they will contribute their best ideas to a market-based solution that includes a stable price on carbon. To quote the U.S. Chamber of Commerce on climate, "Inaction is not an option."
We need all voices at the table.
Marat Jean Moore is the creator of the NE Tennessee COVID-19 Memorial and co-leader of the NE Tennessee chapter of the nonpartisan Citizens Climate Lobby. She is a retired managing editor.