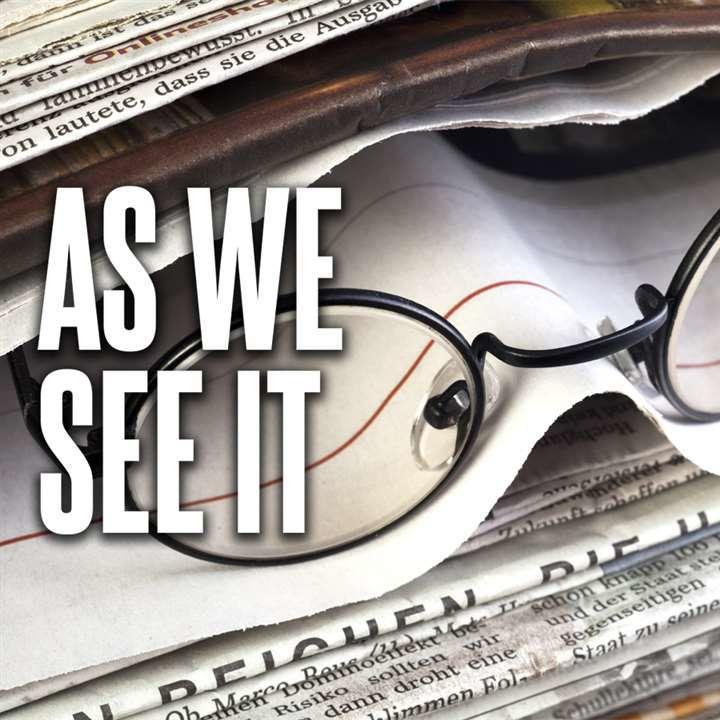 Thanksgiving marks the start of the holiday season.
It also marks the beginning of a holiday eating binge for far too many Americans.
One of the most popular New Year's resolutions we make annually is to lose weight. Unfortunately, national statistics show most of us fail to carry through on that promise.
Here's some advice that could help all who are serious about battling the bulge in 2022: Don't pack on additional pounds during this holiday season.
Passing up a second helping of holiday fruitcake this year means you will have less weight to lose come January.
The National Institutes of Health say the average American will consume more than 3,000 calories during a typical Thanksgiving or Christmas feast. It's no wonder many of us typically gain between 5 and 7 pounds during the holidays.
According to research by the National Institute of Diabetes and Digestive and Kidney Diseases, the average weight gain during the holidays is about 1 pound. Studies suggest also that it is a pound many of us will not lose in the following year.
Realistically, the holidays may not be the best time to begin a diet, but it is a good time to wage a holding action against an expanding waistline. Health officials say there are a number of things Americans can do to guard against packing on additional pounds during the holidays:
• Maintain a normal exercise regiment. Don't skip your regular trip to the gym or walk through the neighborhood. A good way to start is to participate in Johnson City's 16th annual Turkey Trot that begins at 8:30 a.m. Thanksgiving Day on Legion Street in Johnson City, near Memorial Park Community Center.
• Be more careful about what you eat when you attend a Christmas or New Year's party. Just because 15 different desserts are available doesn't mean you have to sample them all.
• Avoid mindless snacking. If you are carrying on a conversation with another person, go sit down somewhere instead of standing around the snack trays.
• Limit your alcohol consumption. While it's never wise to partake of alcohol on an empty stomach, too much holiday cheer can lead to overeating.
Finally, it's important to remember the holidays are about more than just food and drink. Spending quality time with friends and family members also can help cut down on the empty holiday calories.