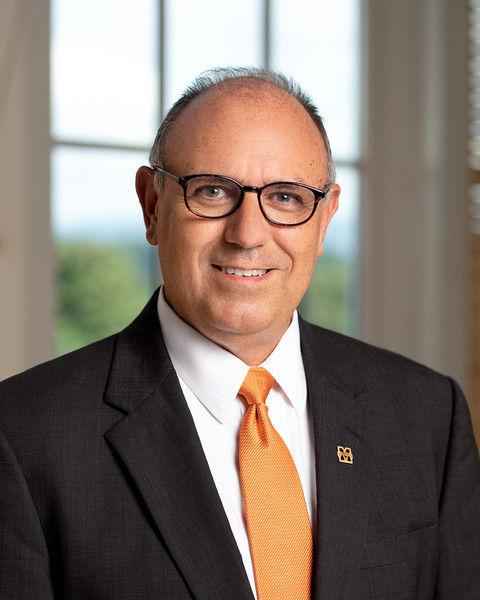 Milligan University President Bill Greer says his institution's focus on affordability and student success is part of what has bolstered its recognition over the years.
U.S. News & World Report ranked Milligan University 18th among the "Best Regional Universities" in the South in their 2021 "Best Colleges" report released Monday. Milligan was ranked fifth in the "Best Value Schools" and jumped seven spots to 36th among "Top Performers on Social Mobility" in the same category. It was the only institution in Northeast Tennessee to be ranked in the top 20 regional universities in the South, and one of only five Tennessee institutions listed among the top 20 in any category.
"I attribute our longterm success — whether it is regarding rankings or just in general — to a relentless focus on mission. This is an institution that knows who it is, and we have a well-established mission of honoring God by educating men and women to be servant leaders," he said. "With everything we do, every program we offer, every faculty member we hire and every student we recruit, we focus on that mission. That singular focus lends itself to great results."
Milligan University, which recently changed its name from Milligan College in a move Greer said reflects the institution's academic offerings, has garnered national recognition in other metrics over the years.
The university was also named one of Washington Monthly's top 20 master's universities in the nation. In 2016, Milligan was listed the second-best university in Tennessee by BestColleges.com.
Greer said the recent U.S. News rankings reflect success in several metrics, particularly affordability.
According to the university, the cost of a Milligan education is $6,500 below the national average for private colleges and universities, and Milligan students' average federal loan debt at graduation is $3,300 below the national average.
That's partly due to the support the school receives from its affiliation with the Independent Christian Churches and Churches of Christ and other donors.
"We want to be accessible to students who want the kind of educational experience they can get at Milligan, so we work very hard to secure funding for scholarships, for grants and other programs that enable students to come here to study all kinds of things whether it's engineering or ministry or anything in between," he said. "And we have very loyal donors and supporting organizations and churches that make that possible."
Greer pointed out that Milligan's retention and graduation rates were higher than other private colleges and state universities. He said nearly 100% of Milligan graduates are employed or in graduate school within one year of earning their degree.
"This year, our retention is very high from last year, and we have programs that help students succeed," he said. "We end up with very high retention rates and very high graduation rates. I would argue, from a value standpoint, that's really what makes us so highly ranked in that particular list. Because our average cost is low relative to private institutions, but our retention and graduation rates are high compared to other private institutions."
Despite the coronavirus pandemic moving many students online, Greer said this year's student enrollment beat Milligan's previous record set last fall by 12 students.
Last year's record of 1,335 students marked the first time in the university's 150-year history where student enrollment grew past 1,300.
"That is not what we expected going into the middle of COVID. A lot of schools have been anticipating significant declines, and we were bracing for that," he said. "If they're going to commit to college and university studies in the midst of a pandemic, they want to do it at a place where they know they're going to be successful."