Johnson City now has a home for its new visitors center.
City commissioners voted Thursday to purchase the two-story portion of the old Carolina, Clinchfield & Ohio Railway train depot at 300 Buffalo St. for $750,000 from Beacon Financial Credit Union.
The single-story section, which used to be home to Tupelo Honey Cafe before it closed in 2018, is not part of this deal.
"The potential for the visitors center is very profound," Convention and Visitors Bureau Board Chair Andy Marquart told commissioners Thursday.
Marquart said the location makes sense, particularly in light of the nearby development on West Walnut Street and the building's proximity to East Tennessee State University and downtown.
"This city is in need of a world-class visitors center and this puts us right in that spot where we can achieve that where we can welcome groups, individual visitors, families, people on business travel, you name it," Marquart said. "It will be the front porch to Johnson City."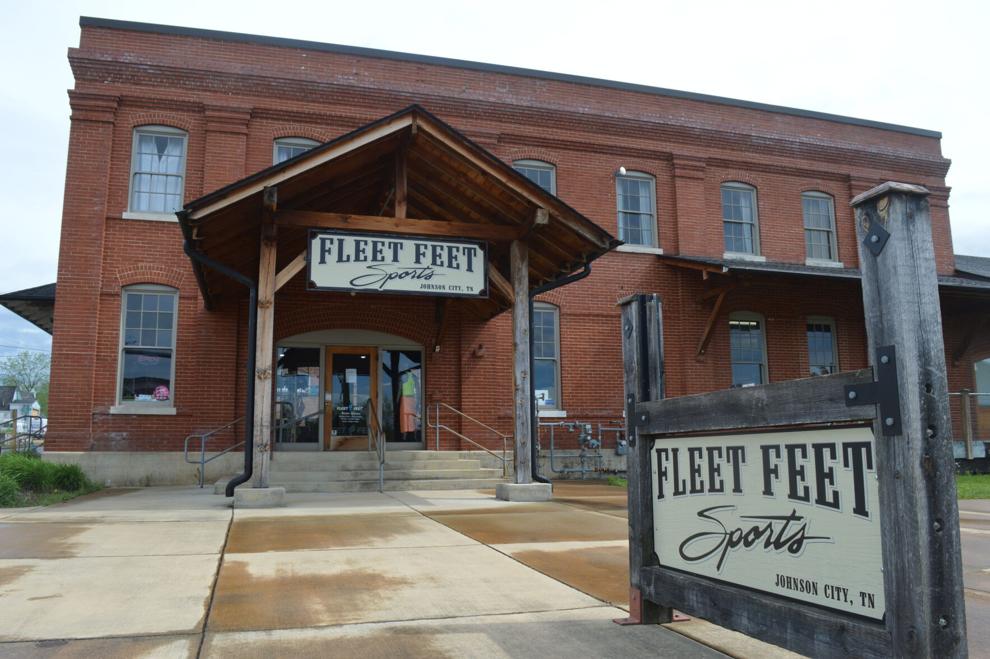 The historic landmark will serve as a home for the Johnson City Convention and Visitors Bureau, the Johnson City Development Authority and one or two city staff members from the communications and marketing department. The Convention and Visitors Bureau and the Development Authority will each pay $12,000 in rent per year.
The building is 5,854 square feet with an equal amount of area on the first and second floors. The Convention and Visitors Bureau will occupy the first floor, which the city will renovate to construct four offices, restrooms, storage, a meeting room and the visitors center itself. City staff will construct those improvements with most costs paid for by the bureau. The Convention and Visitors Bureau has been situated in the Chamber of Commerce building at 603 E. Market St.
Mayor Joe Wise noted that commissioners met with a consultant almost two years ago as part of a strategic planning process with the visitors bureau. The consultant stressed that a visitors center needs to do several things: Make a good first impression, be on the first floor, be easily located and be within walking distance to attractions. In contrast, he said, the Chamber building can be difficult to find.
"This facility (the depot) presents exactly all of those opportunities," Wise said.
Commissioner John Hunter, who is the CEO of Beacon Financial Credit Union, recused himself from the vote.
"It's an extremely prominent location in an historic area of downtown," said City Manager Pete Peterson. "Again, it's an opportunity to preserve an historically significant building and it plays on the heritage of Johnson City and Johnson's Depot with the railroad theme. We feel like it's going to be a good investment by the city."
Other business
• Johnson City commissioners also decided Thursday to hire Strategic Government Resources to conduct a national search for a new city manager.
Peterson, who has served in that role for about 15 years, announced in March that he would retire at the end of 2021. City officials expect the search process will take about six to eight months.
The City Commission chose SGR from a list of 10 search firms that responded to a request for proposals. During a workshop last week, commissioners interviewed four finalists: Baker Tilley, Strategic Government Resources, Slavin Management Consultants and Colin Baenziger & Associates.
Vice Mayor Todd Fowler said choosing a city manager is the most important decision this commission — or any commission — could make. He added that SGR has placed more than 150 city managers over the past several years.
"One of the things that was most important to me is that they look for servant leaders that are going to be active in the community and not just manage the thousand people that work for them," Fowler said. "That was really impressive to me."
Hunter noted that SGR has made placements in Tennessee, something that some of the other candidates had not.
"They understand our region and what we're looking for," he said.
Human Resources Director Steve Willis will now enter into contract negotiations with the firm. The cost will likely be about $25,000.
• During public input, community members repeated calls for the city to create an equity advisory board, a proposal that commissioners heard in January. In particular, commenters said they see a lack of diversity in the city's top ranks.
Thomas Madison, the vice president of the local chapter of the NAACP, said he worked for the city's water department roughly 30 years ago and noted that the city's systems are "a sad representation of diversity, equity and equality."
"Sadly, when I look at the same department, there are very few changes in the faces in this department," Madison said. "I would like to challenge you our leaders to look closely at the supervisory positions and observe the lack of color throughout all systems in Johnson City."
After the meeting, Wise said commissioners still intend to meet with an existing regional diversity board to get guidance.
"What I think tonight's comments reveal is that this isn't a Johnson City corporate limit issue," Wise said. "This is an issue that reaches out and goes beyond those boundaries, and so I'm not really sure that a municipality is a vehicle through which to change hearts and minds."