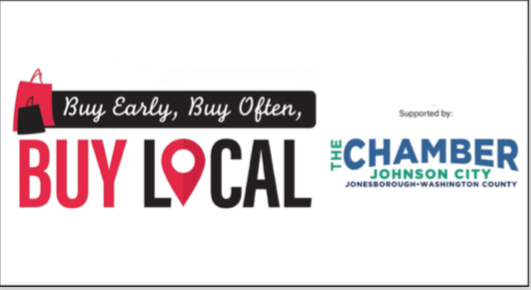 For every $100 you spend at locally owned businesses, $68 stays in the community. At a national chain, a $100 trip results in a return of only $43.
"That money goes to our schools, our roads, the quality of life that we're able to offer in our community," said Dianna Cantler, the interim executive director of the Johnson City Development Authority.
That difference doesn't just account for local sales tax dollars, Cantler said. It also includes the fact that money isn't flowing up the chain of command at a corporate headquarters outside Tennessee. That money stays in Johnson City and can be reinvested in the community.
"You're not going to go to a major, big box chain and ask them to support your local (baseball) team," Cantler said. "You're going to go to your local businesses here."
With the holidays swiftly approaching, businesses are encouraging customers to shop local. The four-week period between Small Business Saturday, which is on Nov. 27 this year, and Dec. 23 are especially impactful for retailers, Cantler said.
The Johnson City Chamber of Commerce is also maintaining a list on its website, johnsoncitytnchamber.com, of the businesses that are providing deals this holiday season. Those offers will be removed as they expire.
This year, Cantler said, supply chain issues caused by the pandemic mean shoppers need to think ahead. Gifts ordered online may not arrive in time for Christmas, she said, but visiting a local store is all but a guarantee that you'll have presents to share during the holidays.
"There may be that convenience from clicking," Cantler said, "but if you take a couple hours, go visit local retailers, get to know them, see they have, you're able to take your product with you."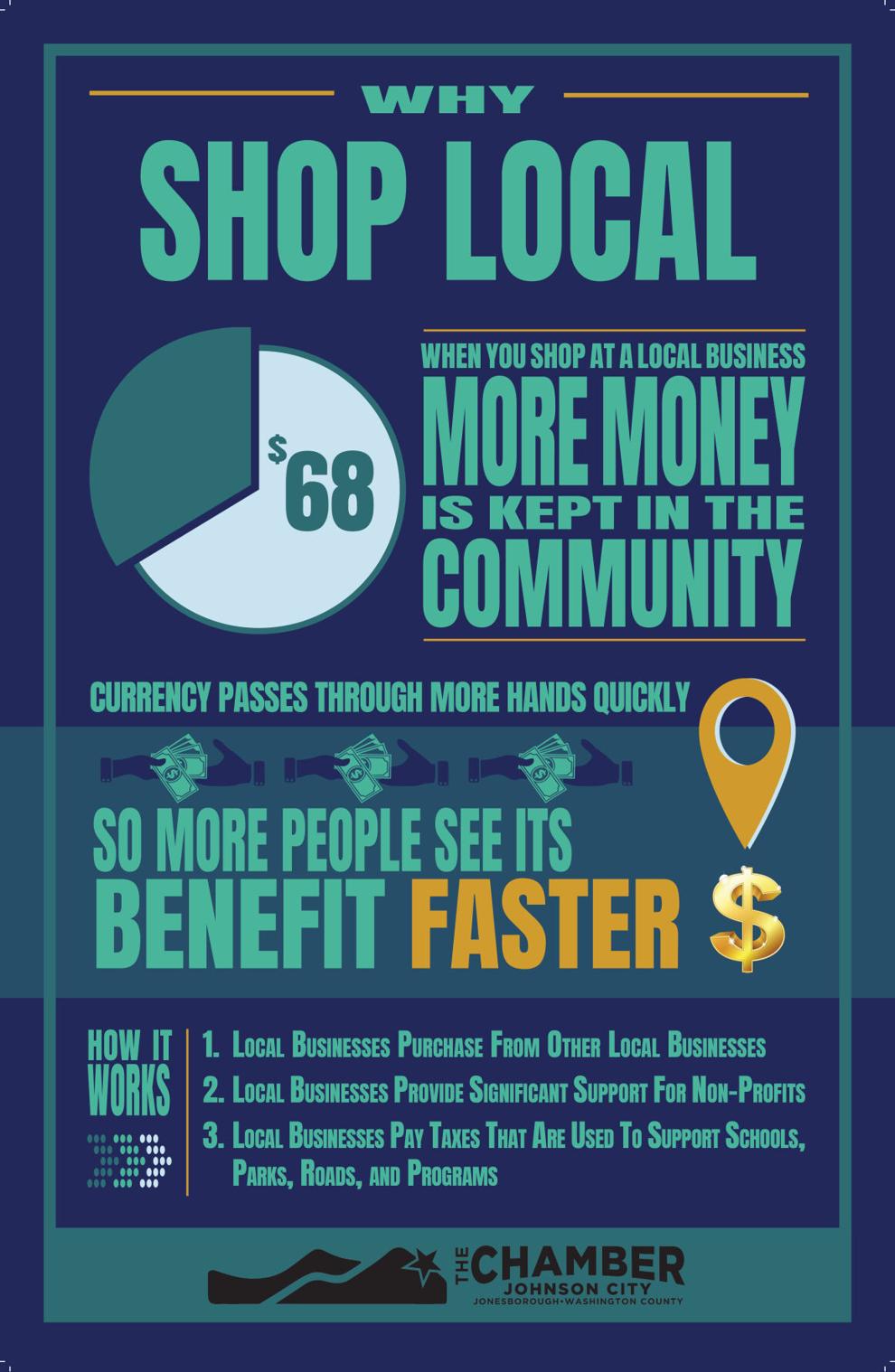 Michael Short, the owner of Artisans' Village in downtown Johnson City, said the holiday season brings a lot of attention and foot traffic to his store, but he urges people to remember to support small businesses throughout the year — not just during the holidays.
Artisans' Village is a fair trade retail store, meaning it works with groups in the developing world to ensure they have sustainable economic opportunities. The shop sells women's accessories, home decor, coffee, tea, chocolate and other items.
Shopping exclusively online or in a superstore means people lose out on the potential to develop personal relationships. Artisans' Village has been downtown for almost 10 years.
"The number of relationships we have built with people over the course of those years is amazing," Short said. "When you walk into our store you're going to see the same people every time. You're going to have genuine interactions with real people."