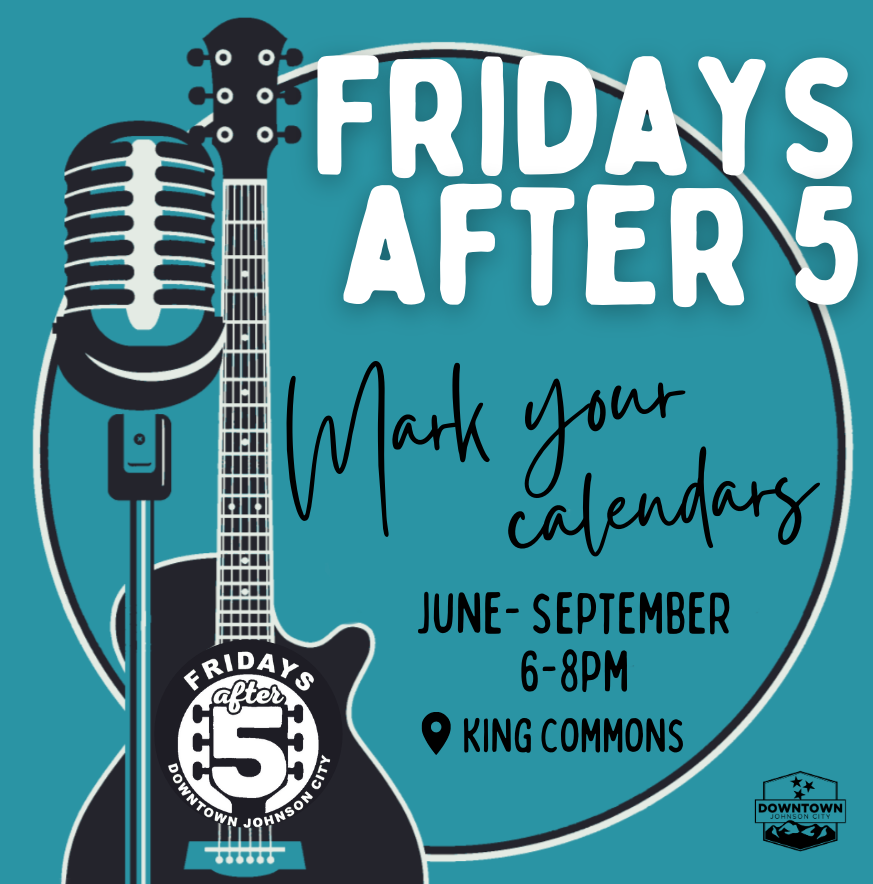 Live music will soon return to downtown Johnson City.
Formerly known as Founders After 5, a rebranded version of the music event called Fridays After 5 will begin this June and run through September, occurring from 6-8 p.m. most Fridays.
The event is moving from its traditional home in Founders Park to King Commons Park. Connect Downtown Johnson City, part of the Johnson City Development Authority, is organizing the event.
Lindsey Jones, the authority's marketing manager, said Founders After 5 could get fairly busy, typically seeing an average of 500 to 600 people in attendance each week.
"We're expecting after a year of no fun in 2020 that people are going to be eager to get out, listen to live music again," Jones said, "so we're expecting larger crowds than normal."
Jones said the move to King Commons Park will give attendees more space to stay socially distant, but it also allows the event more room to grow.
She added that organizers will have sanitizing stations available to attendees as well as multiple beer lines as opposed to a single tent. Face masks will be encouraged, especially while standing in beer or merchandise lines.
Musical acts will include 49 Winchester and The Broadcast. The Breakfast Club will perform during an '80s-themed night.
With the exception of evenings when other festivals are occurring downtown, the event will happen most Fridays. The events will be held from June 4 through Sept. 24 over the course of 13 weeks.
"It's a way of having some normalcy again, but it's also going to be an added benefit for our community," Jones said.
Bringing people downtown benefits small businesses, she noted, and lets people see friends and family they've missed over the year.
"We get to laugh, have fun," she said. "We get to dance. When's the last time you were able to dance and listen to music around people and friends?"
Organizers of another downtown event, the Blue Plum Festival, announced in February that they wouldn't host the annual festival this year out of concern about the COVID-19 pandemic.
The organization is instead offering $20,000 worth of small grants to "support public programs, events and initiatives that stimulate art, music and culture in Downtown Johnson City."
The city of Johnson City plans to begin a multi-phased reopening of its recreational facilities — the Memorial Park Community Center, the Carver Recreation Center and the Langston Centre — on April 12.