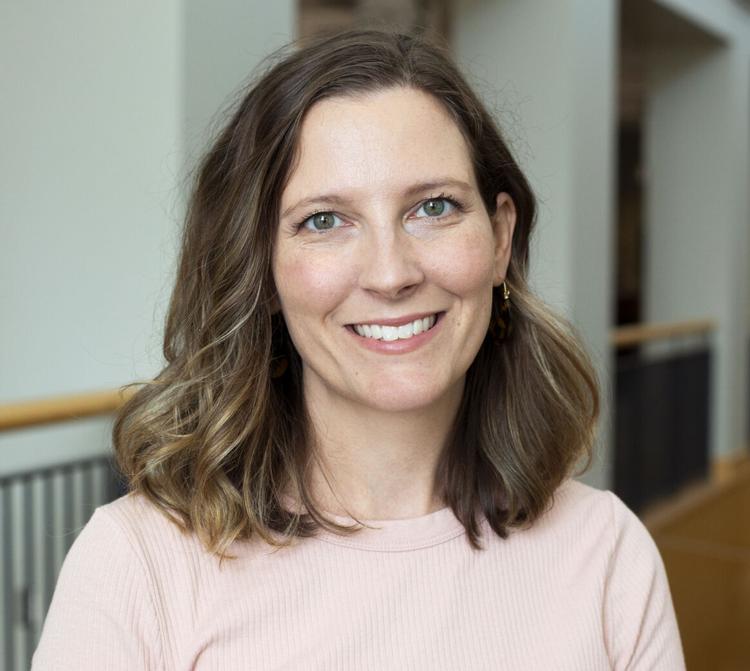 Johnson City Public Library Director Julia Turpin grew up in western Kentucky in a small town on the Ohio River.
She met her husband, who is also from a small town, in Louisville, Kentucky, and after 13 years of marriage, more college, two kids, a dog and a few wild cats, the couple settled in Johnson City.
"I knew I wanted to raise my family in a smaller town, but having access to great local food, performing arts and quality education were also top priorities," Turpin said. "I can't imagine a better fit for our family than Johnson City."
The library hired Turpin in 2018. She most recently served as Wilkes County Librarian at the Appalachian Regional Library, working there since October 2014.
The Press recently asked her a few questions to get to know her better.
What brought you to Johnson City?
We arrived two years ago when I began my tenure as the director of Johnson City Public Library. We were attracted by the area's natural beauty, high quality of life and — of course — the fantastic public library.
What do you enjoy most about your job?
I love coming to work and seeing the many ways this organization benefits our community. One of our organizational values is learning. We cultivate imagination by connecting people with new worlds and ideas to explore. This high regard for discovery keeps me motivated.
How has the library adapted during the COVID-19 outbreak, and how can people continue to access its services?
We have added more titles to our digital collections, which provides folks access to materials 24/7. You can register for digital access using just a mobile phone number, but we can also set folks up with a traditional card by phone or through our
if they prefer.
We are offering curbside pick-up of materials from the collection as well as print jobs. We have weekly virtual story times so families can continue to encourage early literacy skills.
My favorite new offerings are "Book Bundles," which are sets of materials library staff select based on reader's personal taste. It's a great service for folks who miss browsing the stacks or maybe aren't sure how to get started in our online catalog. It's like having your own personal shopper but for books and DVDs.
At a time when people are looking for an outlet in the middle of the pandemic, have you noticed a recent change in the number of people using the library?
We have seen a surge in popularity in digital checkouts through READS, which is our collection of ebooks and audiobooks through Overdrive. We've also seen a lot of caregivers taking advantage of "Book Bundles" for kiddos as they navigate digital learning.
What have you been reading lately?
I'm a multi-book-at-a-time reader, which translates to "slow and rarely read to completion" reader. At present I'm picking at: "The Art of Loading Brush" by Wendell Berry, "More Myself" by Alicia Keys, "How to Be an Antiracist" by Ibram X. Kendi, and a re-read of "True Grit" by Charles Portis, which was inspired by the recent season finale of the television series "Yellowstone." I love a good western.
Visit www.jcpl.org or call 423-434-4450 for more information about the library's services.