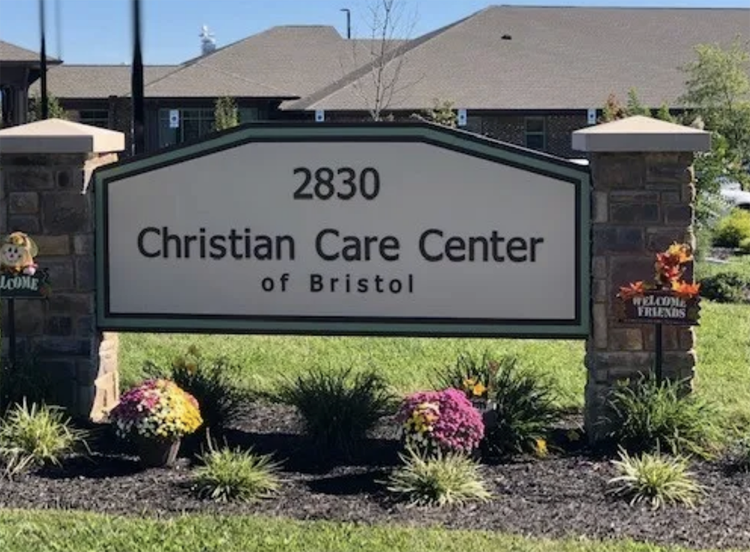 Two residents are dead and two are hospitalized as a novel coronavirus outbreak worsens at a Bristol, Tennessee, nursing home.
"Christian Care Center of Bristol had two former residents with COVID-19 pass away in an area hospital," a statement said. "With deeply saddened hearts, our prayers go out to the residents and their families."
As of Friday morning, 22 residents and six staff members had tested positive for the virus, beginning with one staff member who tested positive on June 25. On July 7, the center reported eight total infections — six residents, four of whom were hospitalized, and two staff members. 
Two remain hospitalized, while the rest were in isolation. Six staff members had tested positive as well. Testing remained an ongoing process, and no other staff and residents had tested positive as of Friday.  
It was unclear whether anyone associated with the nursing home outbreak had recovered. 
"As you are aware, COVID-19 is quickly ramping up in our community and nation," a statement from the facility read. "We have prayed to be spared of this terrible virus getting into our facility.
"In spite of all our efforts, we are facing COVID-19 with staff and residents." 
Across the state, 814 residents and 421 staff members in long-term care facilities have tested positive for the virus, and 160 residents have died. There have been 347 recoveries, according to data from the state health department that was updated last Friday. 
People over the age of 70 account for 63% of all COVID-19 deaths in the state.
No new cases reported at Johnson City nursing home
One staff member at Agape Nursing and Rehabilitation Center tested positive on July 8, and was confirmed positive on July 10.
The staff member has been isolated, and no other staff or residents at Agape have tested positive, though testing is ongoing.