The coming of Memorial Day generally marks the start of the season for outdoor swimming, and area pools and beaches are ready for visitors.
Here are some spots to enjoy the sun and beat the heat this summer:
Legion Street Pool
111 Legion St., Johnson City
The public, 50-meter outdoor pool includes a diving well, one diving board and a small slide. Lifeguards are on duty.
Open: May 31 to Sept. 6 (beginning Aug. 1, the pool will operate on weekends only). Monday through Saturday 10 a.m. to 6 p.m., Sunday 1-6 p.m. Lap swim time is available Monday, Wednesday, and Thursday from 6-8 p.m.
Admission: $3 for 13 and older, $2 for 12 and younger, free for 3 and younger. Children 12 and young must be accompanied by a parent, legal guardian or a person 16 or older. Children 6 and under or non-swimmers must be accompanied by an adult within arm's reach of that child at all times in and out of the water.
Wetlands Water Park
1523 Persimmon Ridge Road, Jonesborough
Wetlands Water Park is owned and operated by the town of Jonesborough. It features three Fiberglas water slides, a children's slide, a lazy river, a wading area, a full-service cafe and covered dining area, sand volleyball courts and showers and restrooms. Lifeguards are on duty.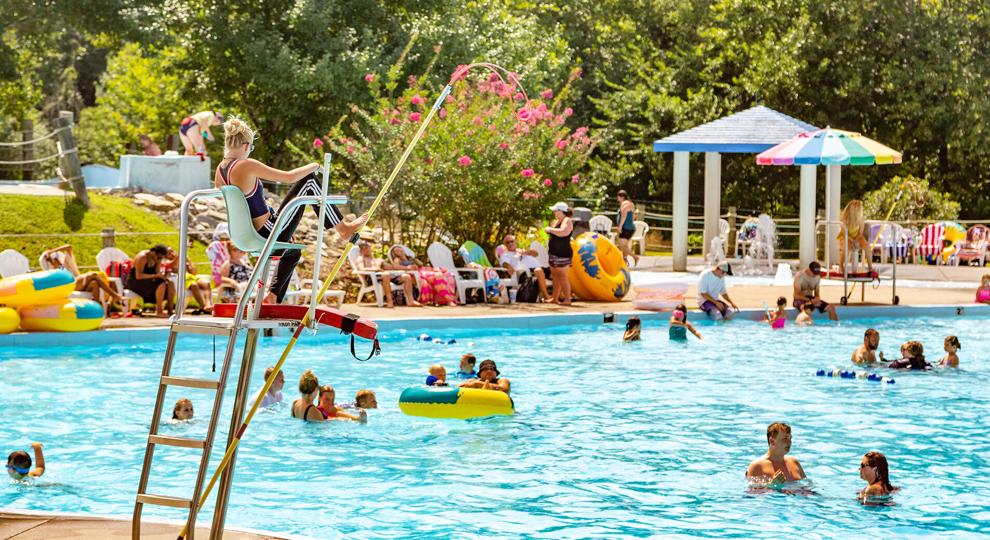 Open: May 29. Monday through Saturday from 10 a.m. to 6 p.m. and Sunday from noon to 6 p.m.
Admission: Free for children 3 and younger, $9 for 4 to 12 years old, $12 for 13 to 54, $9 for 55 and older. Half-price after 3 p.m. Tube rental is available for $5 with $1 back when returned.
Fishery Park Pool
Fishery Park Road, Erwin
Erwin's Fishery Park Pool is managed by the YMCA. On June 5, from 11 a.m. to 5:30 p.m., the pool will hold an open house with free admission and free snow cones to show off upgrades to the facility. Lifeguards are on duty.
Open: Starting June 1. Monday through Saturday 11 a.m. to 5:30 p.m., Sunday 1-5 p.m.
Admission: $5 per person, or a 10-visit pass for $40. Non-swimming adults enter for free.
Franklin Pool
1499 W. Elk Ave., Elizabethton
Franklin Pool is part of Elizabethton's 3.9-acre Joe LaPorte Recreation Facility. The Olympic-size pool offers two diving boards, a fenced-in kiddie pool and two covered pavilions. Lifeguards are on duty.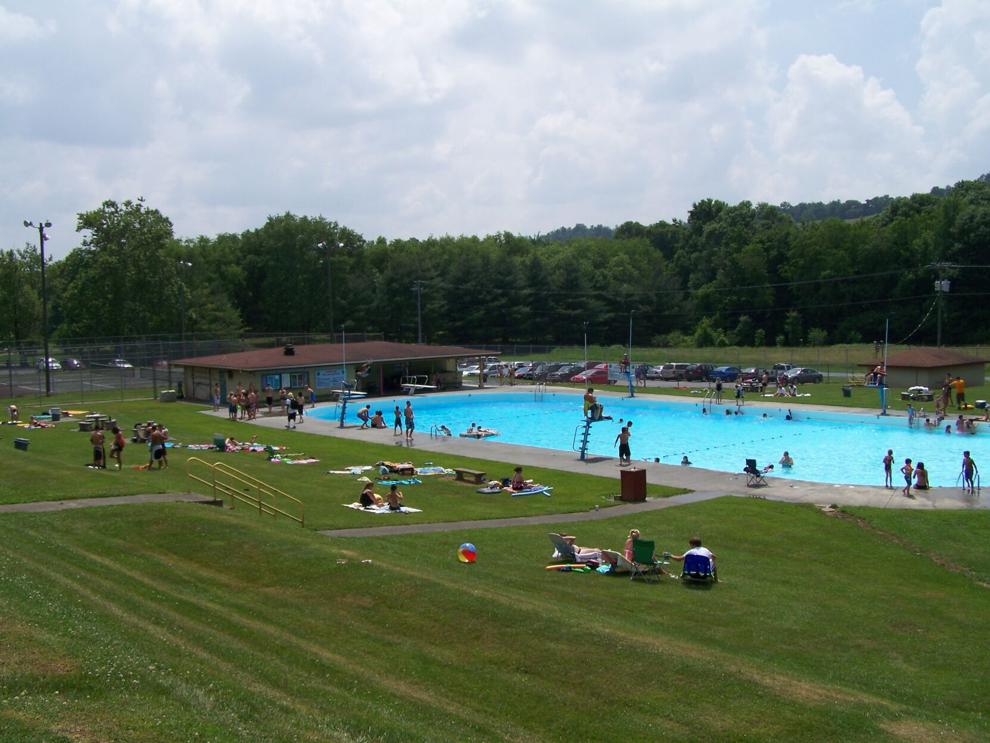 Open: May 31. Monday through Friday 11 a.m. to 5:30 p.m., Saturday 10 a.m. to 5:30 p.m., Sunday 1-5:30 p.m.
Admission: $3 per person, 3 and younger free.
Shook Branch Beach
1588 US-321 Scenic, Hampton
The Cherokee National Forest's Shook Branch Recreation Area is on the southern shore of Watauga Lake. The 20-acre area includes spots for picnics, restrooms and a designated swimming area in the lake. No lifeguards are on duty.
Open: April 26 to Sept. 13 from sunrise to sunset.
Admission: $2 per vehicle, per day or with a Cherokee National Forest Pass for $30 per year.
Boone Lake Swim Beach
The TVA-operated swimming area at Boone Lake will not open for 2021. The beach built at the reservoir while the lake level was down for dam repairs is now underwater. TVA plans to create a new site for summer 2022.