Well, my initial testing of "fast-food"-style crispy chicken sandwiches pleased my dining partner, who suggested I check out the crispy chicken sandwiches from other fast-food restaurants. So…
The Test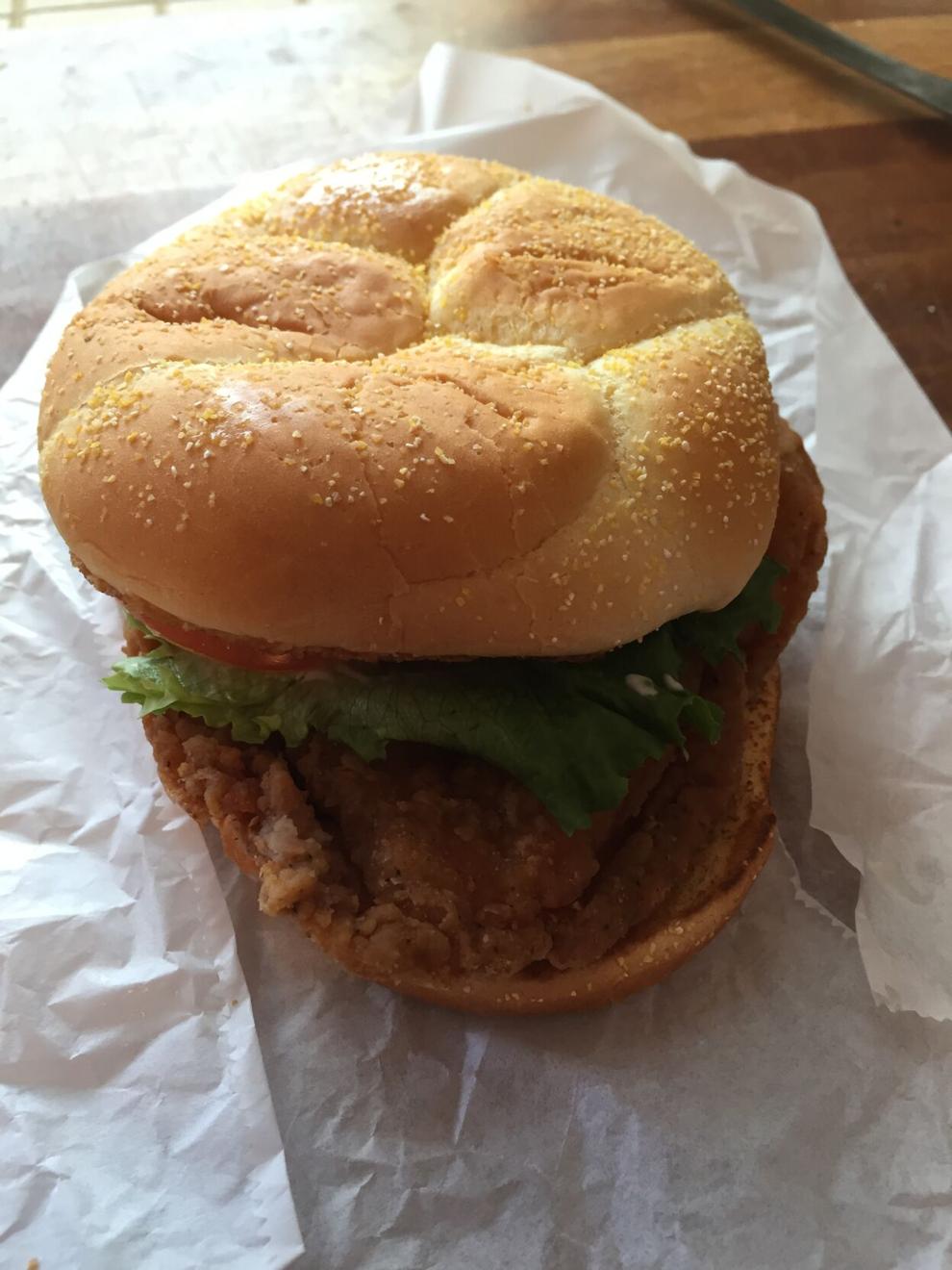 Listed in alphabetical order are eight more chicken sandwiches from eight different fast food-style restaurants. Each sandwich had breast meat of chicken as the main protein source.
Each chicken piece was breaded, fried, assembled, bagged and served to me either via the restaurant's drive-thru or over the counter. The nutrition values of each tested chicken sandwich are listed at the restaurant itself, and also on the company's website. Once again, 1,150 milligrams (mg) sodium is equal to half a teaspoon of table salt.
Arby's Classic Crispy Chicken Sandwich 510 calories, 25 g fat, 1,230 mg sodium, 24 g protein. $4.29
Arby's Classic Crispy Chicken Sandwich is the breaded and fried version of their grilled chicken number. Arby's entry scores well at 510 calories, a relatively equal fat-to-protein ratio, and a moderately low sodium rating. The Arby's chicken filet is thinner than most, which resulted in uneven frying of my sandwich making the edge of the breaded chicken filet much crispier than the center.
Bojangles Southern Chicken Sandwich 670 calories, 40 g fat, 1,430 mg sodium, 23 g protein. $4.49
Bojangles Southern Chicken Sandwich is the non-spicy version of their Cajun Chicken Sandwich. Even without the spicy kick, the Southern Chicken sandwich shows that our local franchise is very careful about its ingredients and cookery: Mine was fresh-made for me during my approach to the drive-thru window. Though near the upper end of our testing's calories, sodium and fat content, Bojangles Southern Chicken Sandwich excels at texture and flavor.
Burger King Crispy Chicken Sandwich 670 calories, 41 g fat, 1,073 mg sodium, 23 g protein. $4.79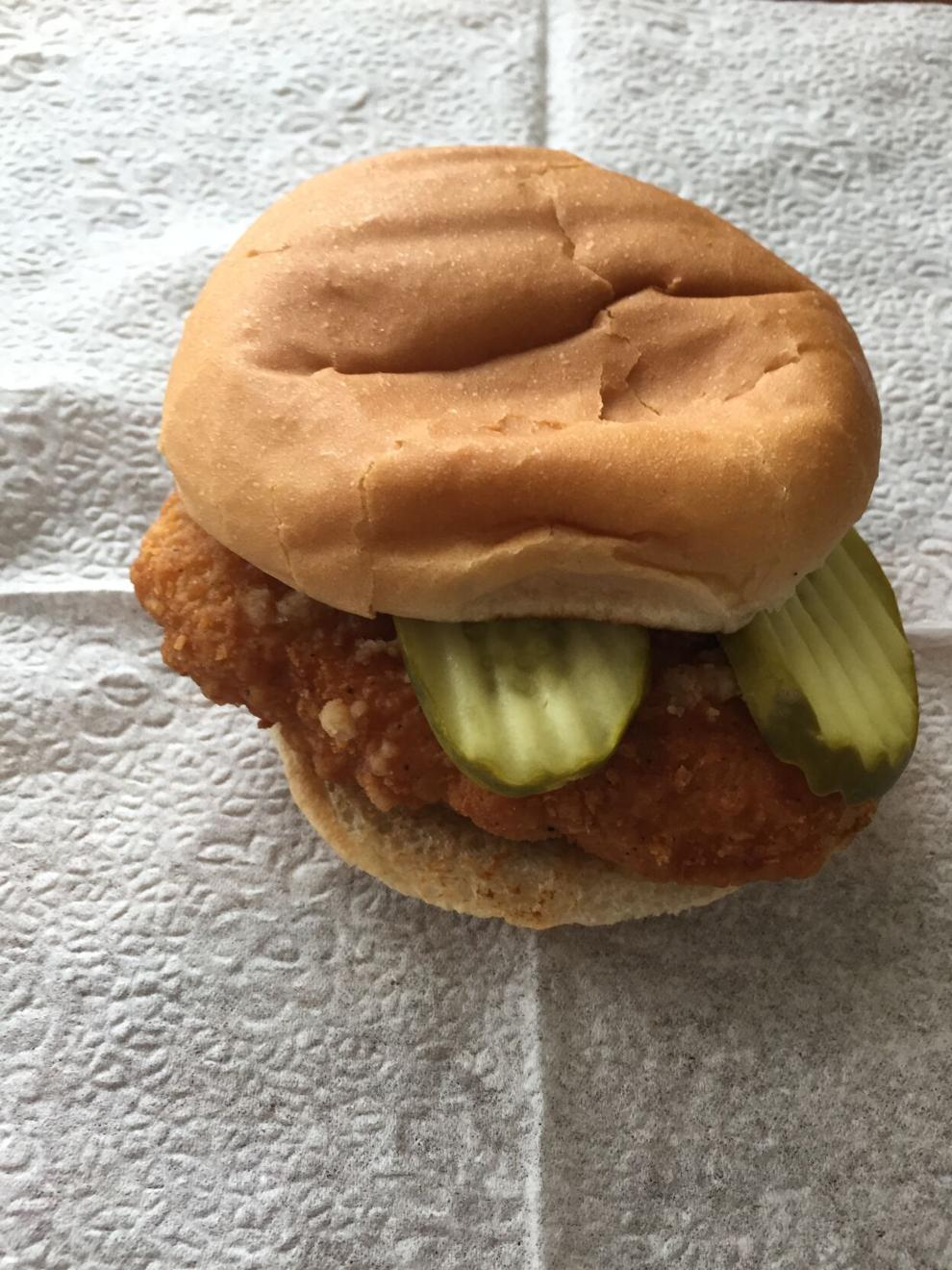 The Crispy Chicken Sandwich has been a popular item on Burger King's menu. Despite an iffy fat-to-protein ratio and one of the highest calorie counts in the test, this chicken sandwich has 1,073 mg sodium, and is a savory meal for those wanting their sandwich to "cluck" instead of "moo." Be advised, Burger King is coming out with a replacement for the Crispy Chicken Sandwich that will have more calories, protein (and price, apparently), but less fat and sodium per serving.
Cookout Homemade Style Chicken Strip Sandwich 674 calories, 32 g fat, 1,804 mg sodium, 28 g protein. $3.99
Cookout's entry is not one crispy fried chicken breast, but rather two crispy fried chicken strips. Paying $3.99 and ordered as-is, you also get a good helping of coleslaw, three dill pickle chips, a quarter-inch thick slice from a spicy-hot Texas White onion, lettuce, tomato and a slice of melted American cheese; a sizable meal to fit between a fresh Cookout burger bun. The sodium content (approaching 2 grams) is most noticeable in the breading used on the chicken breast.
Freddy's Crispy Chicken Sandwich 500 calories, 21 g fat, 1,600 mg sodium, 31 g protein. $5.19
Yes, Freddy's crispy chicken sandwich has 1,600 mg of sodium, but it is a standout in every other way. At 500 calories and a generous one third more protein than fat content, Freddy's packs a lot flavor into a chicken sandwich nestled in a bun that requires using both hands. Mine came with two sliced-lengthwise, very cold and crispy dill "Pickle Planks" that are now my preferred form of dill pickle ingestion.
KFC Classic Chicken Sandwich 650 calories, 35 g fat, 1,260 mg sodium, 34 g protein. $3.99
Kentucky Fried Chicken's Classic Chicken Sandwich has replaced the Crispy Colonel's Sandwich with an increase in all nutrition categories but no increase in price. There's a 10-gram uptick in both fat and protein content between the two, as well as the additional boost of sodium present. The chicken portion is more substantial, as is its coating of breading. KFC's Classic also has a spicy version, though the spice appears to be enough cayenne pepper to give its mayonnaise a pastel orange tint.
Sonic Crispy Chicken Sandwich 550 calories, 30 g fat, 870 mg sodium, 21 g protein. $4.89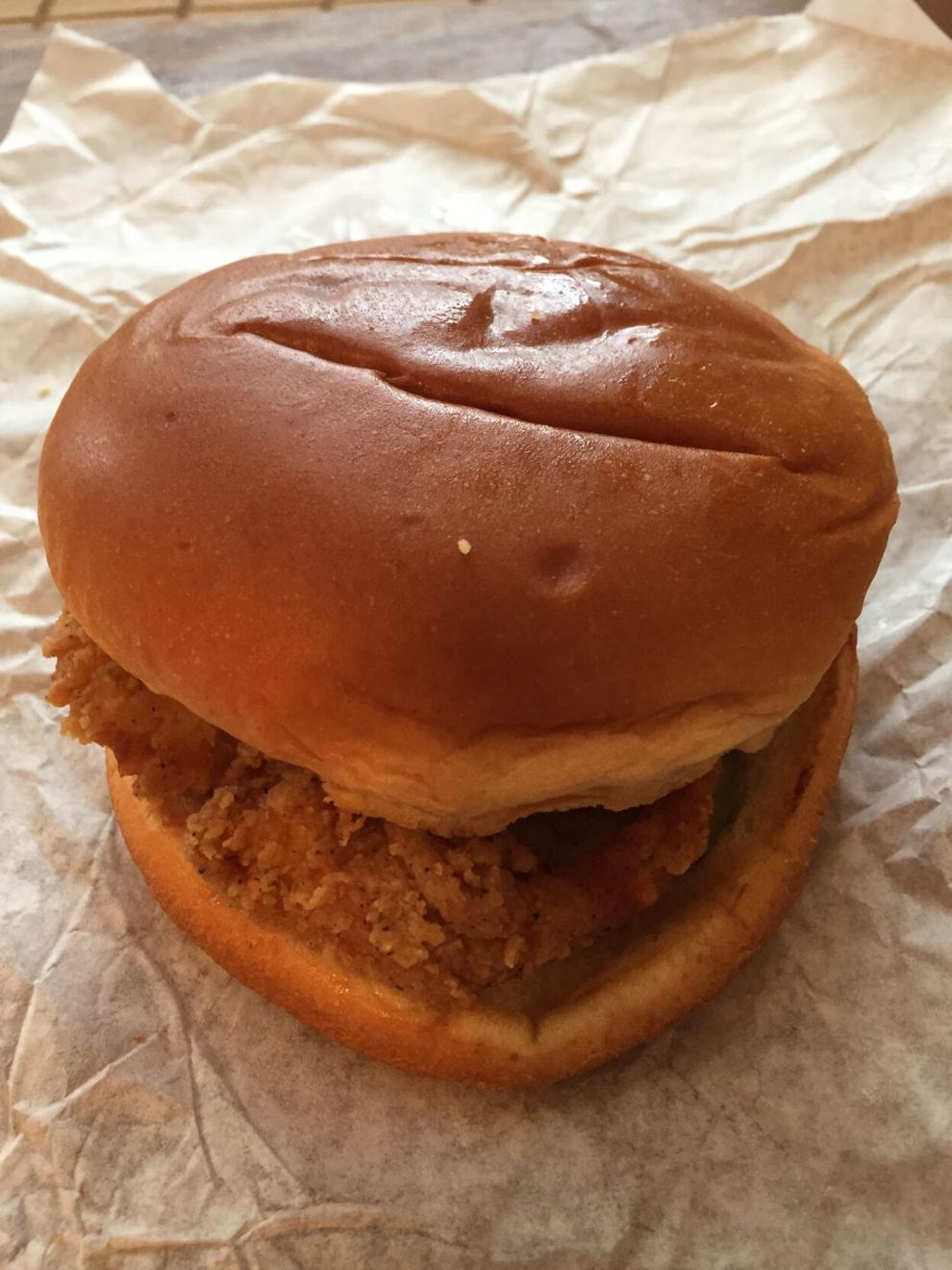 If "This is how You Sonic" per their marketing team, then Sonic's commissary folks have been listening. At 550 calories, 870 mg sodium and topped with fresh lettuce, tomato and mayo, Sonic's crispy chicken sandwich has the makings of a winner.
Zaxby's Signature Chicken Sandwich 530 calories, 22 g fat, 1,510 mg sodium, 38 g. protein. $4.99
Zaxby's is going all out to make their entry into the "Chicken Sandwich Wars" a winner. Though their chicken breast is tasty and its fat content comparatively low, for those of you on a heart-healthy low-sodium regimen, the Zaxby's Signature Chicken Sandwich has 1,510 mg of sodium (more than half a teaspoon) per sandwich; your salt ration for three whole meals.
The Wrap-up
Again, these test results are, of course, arbitrary. The kind of chicken sandwich I reviewed may not be the one you'd order from that restaurant's menu.
My advice is, the next time you pull up to that restaurant's drive-thru window, I encourage you to conduct your own on-the-spot test; use your eyes, your nose and taste buds to find your own favorite chicken sandwich.