Daisy Duke has grown quite a following during the year and a half she's been gracing the pages of the Johnson City Press.
In fact, many of you have written and emailed asking if she ever would meet the public. Some of you have asked about our precocious bloodhound doing a fund-raiser.
Well, she's going to do both.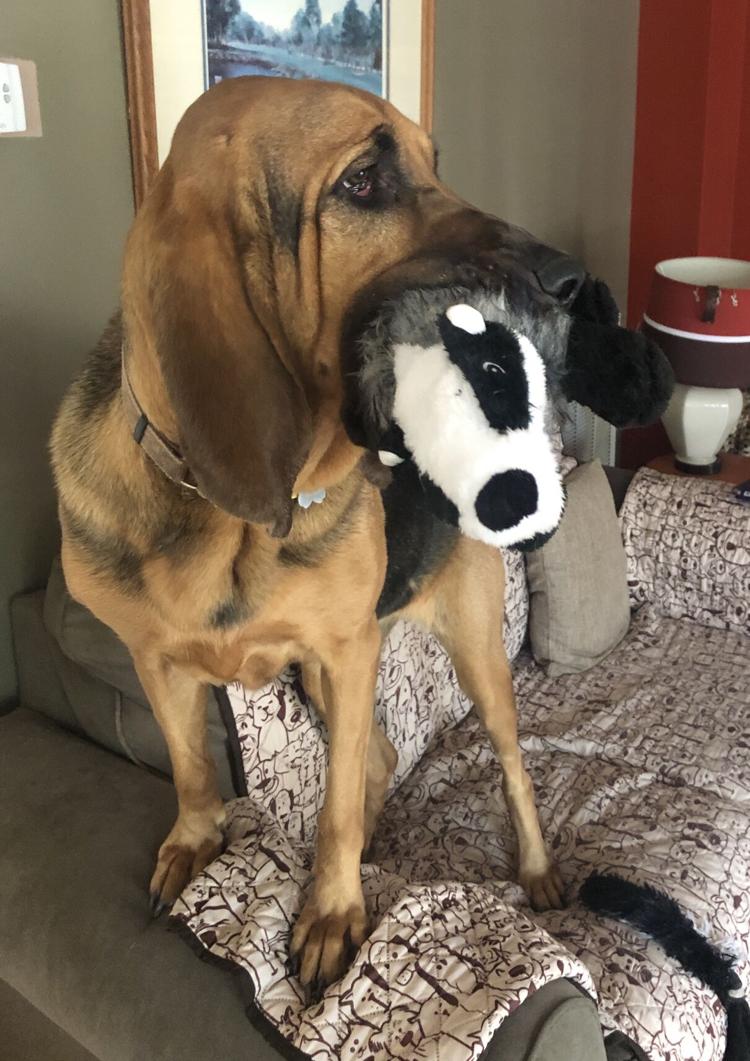 Daisy Duke will have a "meet-and-greet" with the public Saturday, Sept. 12, at the Washington County-Johnson City Animal Shelter. She'll be giving out "pawtographed" photos to anybody making a donation to the shelter.
She'll start the festivities at 2 p.m. and the plan is for her to spend a couple of hours there.
She has never spent time in a shelter. She's always had a loving home from her first one in North Carolina to her present one in Tennessee. But she wants to do her part in making sure other dogs get the same chances she had, so helping the shelter is her way of giving thanks, paying it forward, you might say.
Daisy Duke says thanks to one of her biggest fans, Loretta Arnold, for getting the ball rolling on the fundraiser. It was at her urging that this is being put together.
Daisy — funny how it rhymes with crazy — hasn't been all business as of late. In addition to planning her fundraiser, she's gotten into her share of trouble.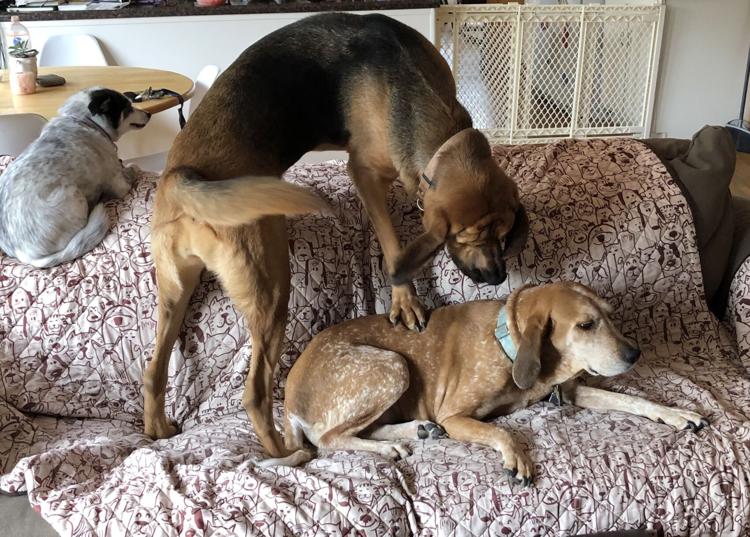 On a recent trip to PetSmart to get a toy, she did something so outrageous it just made me laugh.
Before we left the house I walked her, giving her a chance to pee. She apparently didn't have to go so we hopped in the car.
Daisy Duke loves to ride in the car with the windows open and her ears and jowls flapping in the wind. Sometimes I take the long way so she can enjoy the ride a little more. The inside of my windshield on the passenger side is full of nose marks.
When we got to the store, I gave her a second chance to go. Again, nothing.
As we walked up and down the toy and bone aisles, she stopped in her tracks, more accurately MY tracks. She squatted and peed right on my foot. Keep in mind, she is completely housebroken and hasn't had an accident in the house in two years. Yet she chose my right foot — and I was wearing mesh sneakers — to have one. Luckily — I guess you could call it luckily — she didn't pee much and my shoe absorbed the liquid and nobody had to come clean it up.
What did we do next?
I sloshed up and down the toy and bone aisles some more. I knew for sure she wasn't about to leave without a toy. She eventually stopped and picked out a stuffed badger. I knew the badger didn't stand a chance in the mouth of such a "ferocious" hound but I bought it anyway.
It gave her a good four days of hard playing before she finally was able to achieve her goal — ripping it open so she could spread the white stuffing all over the house. Give that girl a stuffed animal and that becomes her full-time job, and she's getting very good at it.
In fact, she's getting so good at it that sometimes she doesn't need a toy. On a recent afternoon, she was spending some time by herself on the screened-in portion of our back porch. It's where she likes to keep a lookout for any dogs or people or leaves or wind that might come by and scare her.
On this particular day, Daisy Duke decided the cushions on the outdoor furniture looked delicious.
When I went out to check on her for being suspiciously quiet, I cringed. She was lying in the midst of a pile of white stuffing. It looked like a bad Christmas decoration. She chewed two cushions into oblivion.
When I looked at her and asked her what was she doing, she looked back defiantly and gave me one long blast of what we call her "cookie horn."
"Bar-oooooo!"
I think it meant "Yeah, I did it. What are you gonna do about it?"
She has destroyed three cushions so far, yet I get the blame.
But there is good news. New cushions have been ordered. And as delicious as they might look with all those flowers on them, Daisy Duke won't be allowed near them unless we forget. Then all bets are off.
Rest assured there won't be any cushions on the chairs at the shelter on Saturday. Anyway, Daisy Duke will be too busy meeting people to destroy anything. She can't wait to see you. Hopefully she'll stay still long enough to snap a few pictures and make a few new friends.
Keep your paws crossed.