Johnson City resident Tony Hester's affinity for cast iron cookware hasn't waffled in 30 years. Now, he's hoping to heat things up with a new business venture.
On July 3, Hester launched a crowdsourcing campaign to fund a company that produces cast iron waffle makers. In five days, the Kickstarter for The Great American Waffle Iron raised more than $25,000 toward its $99,800 goal.
On social media, Hester is the face of the Appalachian Cast Iron. Its Facebook page is filled with videos of him pouring batter into the eagle-bedecked, star-spangled prototype he had poured at a small Alabama foundry.
For him though, the heavy stovetop waffle maker is more than a money-making idea. It's a monument to tradition and a rally point for families.
"They're a lot of fun to use, the whole family gets involved and are just mesmerized," he said. "We've had some great family conversations over lingering breakfast."
He said demographic data from his first ad campaign show an overwhelming majority of people who watched his videos were men in the middle age ranges. Hester said many of those viewers were likely fathers looking for weekend breakfast conversations with the family.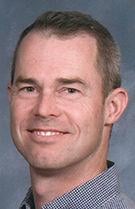 Hester's obsession with cast iron waffle makers started more than 30 years ago. His kitchen has eight century-old examples he's collected over the years from antique stores and flea markets. The oldest is 160.
They get regular use, and Hester said the family tries to rotate through them to keep each one seasoned and ready for duty.
Proper cast iron cookware was not made to be disposable like so many modern pots and pans, he said, and skillets, though utilitarian, are boring. Waffle makers, because they're made to be flipped during cooking, have two sides to decorate, and the spacers inside can be shaped to suit.
For his Great American Waffle Iron, Hester said he wanted something that would capture eyes and spoke of America.
The design he created with help from artistic-inclined friends and a married couple with CNC machines features the eagle from the U.S. seal on the outside and stars inside for the nubs where the batter cooks.
Hester chose an American foundry to produce the irons and planned an initial run of 3,000 units. They'll be made if the crowdsourcing campaign reaches its goal.
The Great American Waffle Iron will rely on direct-to-consumer sales. Hester said he's not quite ready for a complex distribution network, though he's talked to some local stores interested in stocking them.
The waffle irons will also ship with BuzzyWaxx, an oil blend for seasoning cast iron. Hester said one of the company's owners contacted him about the pairing.
"We've gotten some fantastic enthusiasm," he said. "Several backers purchased three, five, eight and more. One already has a cast iron waffle maker, but he saw the artwork and the pattern on the nubs and said it really speaks to him, and he would like to give one to his grandchildren."
Through the Kickstarter campaign, those who invest $115 will receive one of the first edition irons. Backers may also contribute smaller amounts for t-shirt packages or larger amounts for multiple irons.
If the campaign is successful, Hester plans to ship orders by October.
For more information, visit www.appalachiancastiron.com.